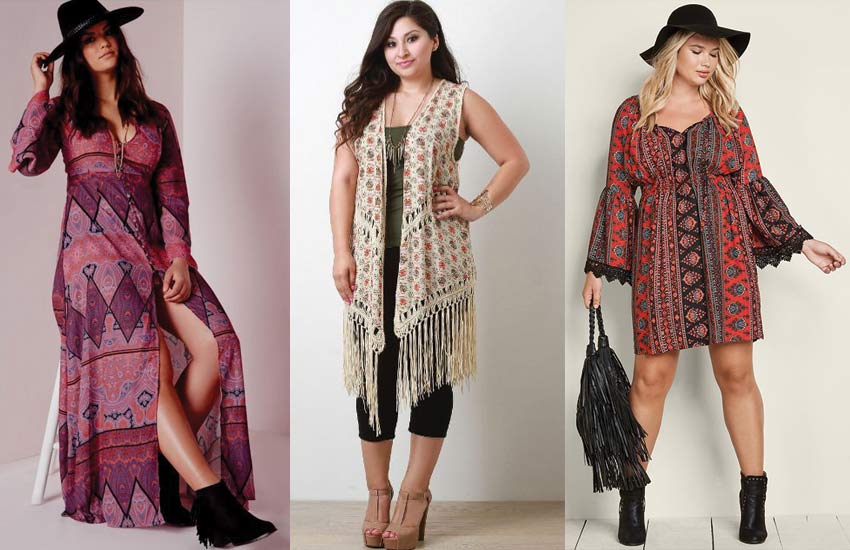 Are you looking for a boho-chic wardrobe? We've gathered 15 fashion pieces every bohemian wardrobe needs, plus 45+ outfit combinations.
You want to nail bohemian style right away, don't you? The boho aesthetic is one of our favorites, but it can be hard to pull off. Wouldn't it be great if you had a simple, easy-to-follow cheat sheet?
Our Classic and Timeless Fashion Essentials list proved so popular that we decided to include a list for all the boho-chic ladies – so here's our list of what you need to know!
Whether you're a fan of boho chic or a boho clothing more whimsical wardrobe, this guide provides the essentials you need to maximize your wardrobe's versatility. You can use this list as a starting point, but your closet will differ depending on your style.
Please leave a comment at the end of this post and tell us what items you have, which ones we may have missed, and how you like to style these pieces!Here is a list of boho style essentials:
The Amazing Boho Clothing Wardrobe
A Maxi or Midi Skirt
When it comes to crafting cool bohemian looks, you'll turn to your maxi or midi skirt over and over again. As they are easy to build outfits from, the best maxi skirts are simple with minimal patterns and not too puffy.
Dress up a maxi skirt with a solid-color crop top and a floppy sun hat (#7) for a quick and comfortable outdoor ensemble.
A simple maxi skirt goes perfectly with a graphic tee or tank and a (#12) vest that can be layered. Pair with (#5) sandals and a bun for a ready-to-wear look.
Put one on with a button-down chambray or flannel top. Finish the look with canvas sneakers and bright lipstick.
Neutral-Colored Ankle Boots
Boho girl fashion staples include ankle booties, and there are so many styles to choose from. However, if you choose to wear your boots, make sure the heel isn't too high or too narrow so your boots will remain comfortable while walking to class or watching concerts. Here are some ways to look stylish in ankle boots:
Dress up flare leg jeans with ankle boots, a knit sweater (number 6), and a hippie headpiece (number 3) for a look ideal for class or a casual date.
A pair of ankle boots is awesome with a dress or skirt! You should wear more fitted shoes when wearing maxi skirts, but the shorter the skirt, the clunkier your shoes should be!
I am obsessed with the fringed ankle boots that I see on Instagram. These would look great with a slit maxi skirt, an off-the-shoulder top, and a stack of bracelets (#10).
A Unique Maxi Dress
Thanks to the Olsen sisters from the 2000s, maxi dresses have become such a popular item. Printed or patterned clothing is my favorite, but lace details are also gorgeous. It's important not to wear boring clothes. Look for nature-inspired or geometric prints for a bonus!
If you're going out for a date, pair a printed maxi with chunky jewelry and wedge sandals (#10).
Make it a bit more casual by wearing a (#12) denim vest with a printed maxi.
Dresses can be turned into skirts by adding (#6) distressed sweaters. Add (#2) ankle boots to complete the look.
Leather (or Faux Leather) Sandals
It is truly a blessing to have boho leather sandals. This pair of shorts is ideal for any warm weather occasion – they are summery and light while still looking polished and stylish.
To maximize versatility, look for styles that are easy to wear and take off. The last thing you want is to put on and take off shoes that take five minutes!
The bottom line is that strappy lace-up sandals are the perfect statement piece – they go so well with denim shorts and flowy, off-the-shoulder tops.
The Birkenstock boot is a boho classic – not only are they super comfortable, but they also last forever and get better with age.