Business
5 Mindfulness Apps to Help You Feel Calmer and More Focused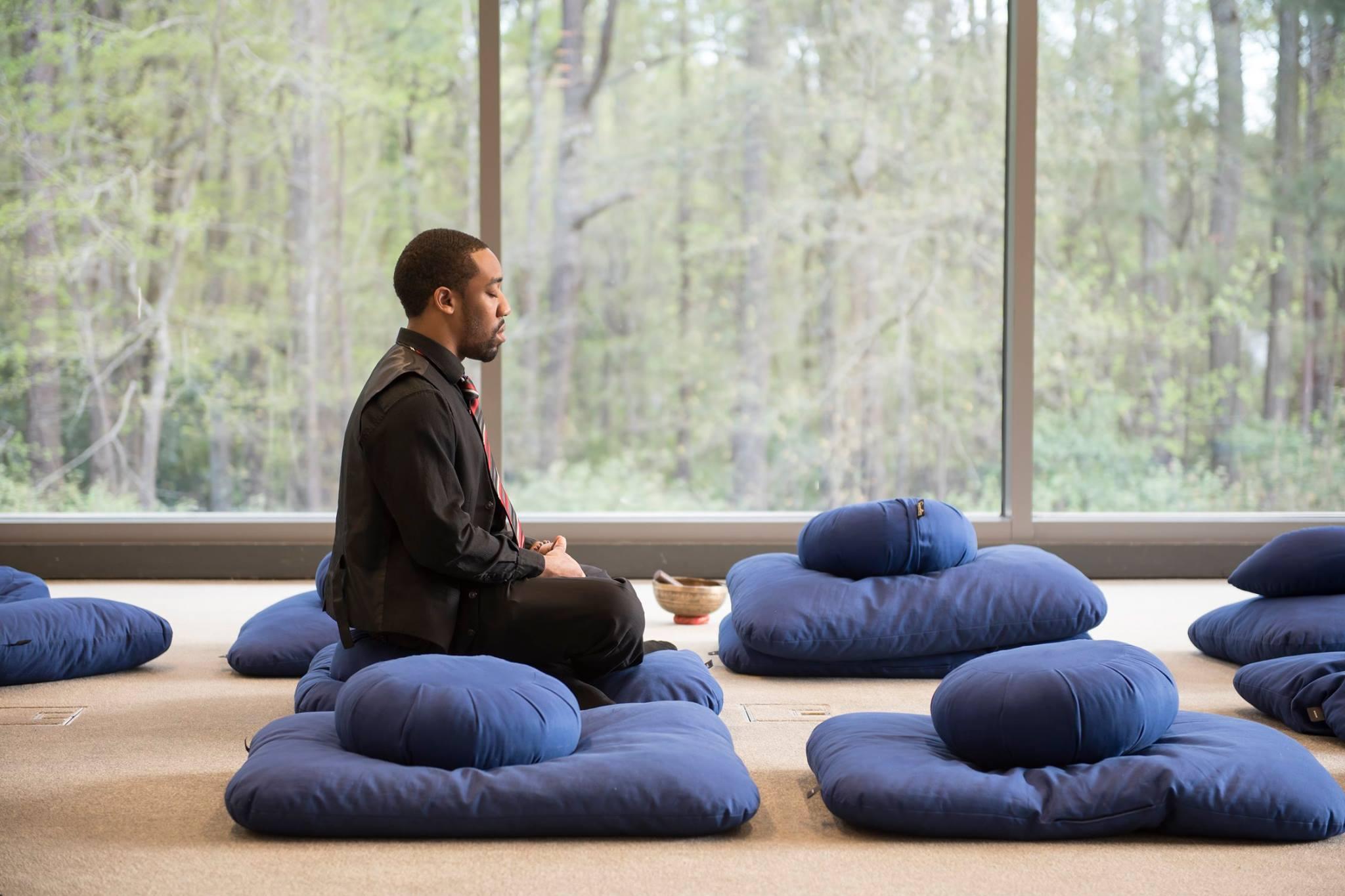 Mindfulness apps are helping people feel calmer and more focused. But be cautious of any that make medical claims.
This app teaches the basics, offers meditations to help sleep and tracks your progress as you build mindfulness into a habit. It also has a community to connect with fellow meditators.
1. Breathe
Breathe is a simple app that allows you to practice breathing exercises with the help of an animated visualizer. It offers pre-programmed breathing sessions and allows you to customize your own. It also provides reminders.
There are many benefits of deep breathing. It reduces stress and tense muscles, helps us to relax after a stressful or upsetting day, and may even relieve pain by helping the body release endorphins. It's no wonder that mental health professionals and yogis alike recommend this breathing technique for their clients.
One of the best things about breathing for relaxation is that it can be done anywhere. All you need is a few minutes of quiet where you can't be interrupted, and an app to guide you through the process.
With a free download, the Breathe app on Apple Watch keeps you centered by taking you through a series of deep, calming breaths. The calming animation grows with each inhale and shrinks with each exhale, and you can adjust the duration of the Breathe session. You can also use the watch face to bring focus to your day, and track mindful minutes from your Breathe sessions in the Health app on iPhone.
You can find a wide variety of breathing meditation apps, but Breathe is especially useful because it syncs with the physical sensation of your breaths. This allows you to see beautiful visualizations that correspond with your inhale and exhale, making it easy for you to stay on track.
2. Headspace
Headspace, whose tagline is "everyday mindfulness for everyone," is perhaps one of the most popular meditation apps available. It offers a free trial that introduces new users to the basics of meditation. From there, you'll have access to a variety of curated meditations that help you relax, sleep or focus.
These range from short, 3-minute meditations that can be easily incorporated into the day to longer sessions that might be more suitable for the end of the workday. In addition, Headspace offers a variety of educational courses that teach you basic meditation skills as well as specific topics like mindful budgeting and navigating injustice.
Another area where Headspace excels is sleep meditation. It offers Sleepcasts that are 45 to 55-minute audio tours of fictional realms paired with white noise, as well as nighttime guided meditations and sleep music to help you rest better at night. There's also a stress management section with a series of breathing exercises and visualizations to reduce anxiety and an exercise program for those looking to improve their physical health.
Unlike many of the other meditation apps, Headspace allows you to download all of its content, so it's accessible even when you're offline or on a flight. The only downside is that the subscription auto-renews every month and can be a little pricey for some, though it can be cancelled after one billing cycle.
3. Ten Percent Happier
Founded by Dan Harris (ABC News anchor), 10% Happier is a top player in the meditation app space. The company offers a subscription mobile app featuring guided meditations, talks and courses with a clever, down-to-earth tone that remains realistic about what meditation can and cannot achieve.
It's largely geared towards those new to mindfulness and skeptics of meditation who might be interested in learning more. The free version of the app features a beginner meditation course with seven short (10 min) sessions. Those who want to get more structured guidance can upgrade their app subscription to gain access to a variety of meditation courses, meditation singles (stand-alone meditation sessions), sleep meditations, and a podcast hub.
Meditation is a powerful form of stress management that can help you improve your relationships, sleep better, and increase your overall awareness. Those who regularly meditate are also shown to have lower levels of stress and anxiety, as well as stronger immune systems.
Upon downloading the app, users will be asked basic questions about their familiarity with meditation, their goals, and when they would like to be reminded to meditate. The app also provides a profile hub to view all of your favorite and saved meditations, milestones, meditation history, and downloads. The only thing missing is a way to track progress through a personalized mindfulness coach, which can be found in other apps like Headspace and Calm.
4. UCLA Mindful
UCLA Mindful is a free app that's guided by the research and teaching of the university's Mindful Awareness Research Center. Scientific research supports mindfulness as a means to manage stress-related physical conditions, boost the immune system, reduce emotional reactivity and promote overall health and well being. The app provides Basic Meditations for getting started, informative videos exploring how to get started and supportive meditation postures. It also offers weekly podcasts from UCLA's Hammer Museum which host 30 minute meditations on a variety of themes you can search for and bookmark.
The app's premium subscription can help you learn to meditate with a 5-day beginner course, schedule reminders and access additional guided meditations. You can also choose a daily body scan meditation to connect with your sense of self-awareness by mentally scanning your body from head to toe and tuning into how each part of your body feels. It is important to note that mindfulness is not a one-size fits all wellness practice and it's not a substitute for professional medical care or therapy.
If you decide to try a mindfulness app, make sure that you check out the instructors' background and track record in the field. For example, Brightmind is anchored by Shinzen Young and former Buddhist monk Andy Puddicombe voices much of the content on Headspace.