Business
How to Choose a Wedding Photographer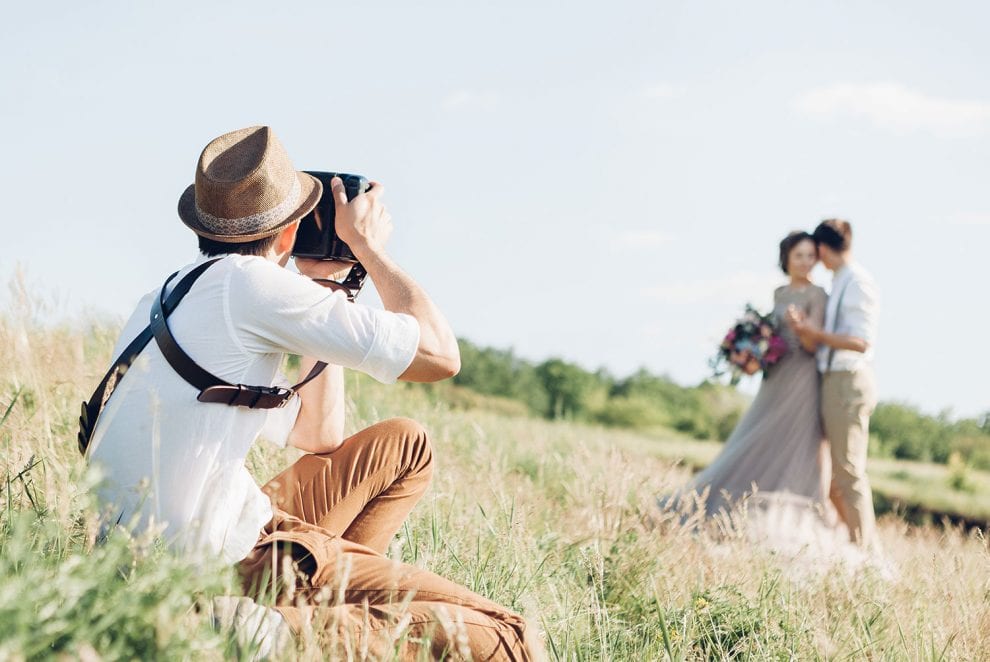 Wedding photography is a specialization in photography, focusing on the events and activities of a wedding day. It may also involve portrait wedding photographer of the couple prior to the big day, called a pre-wedding engagement session. You should carefully choose a wedding photographer based on experience, pricing, and branding.
Experience
When selecting a wedding photographer, look at their portfolio and past work. Photographers with years of experience are more likely to have a better understanding of the wedding day, and will be able to anticipate unexpected events. For example, they will know that the lights in the church might dim just 30 seconds before the ceremony, and they will be less likely to panic and take pictures of the wrong things. An experienced photographer will also publish their work regularly on their website and interact with the public.
Ask to see full galleries to see their work. A full gallery will give you a better idea of the photographer's style and approach. You'll also want to be reassured that they have the experience and the equipment to deal with any possible circumstances on your wedding day.
Experience is also important because weddings occur in a variety of light and weather conditions. A new photographer may be unable to work under these conditions, and a photographer who is inexperienced will not be able to get the best possible shots.
Price
The total price of a wedding photographer's services varies from photographer to photographer. Some photographers charge more in expensive cities, while others charge less in low-cost ones. The fee for wedding photography is usually based on the amount of work involved. In addition, photographers often bundle different products into a single package, such as an album and prints. This is a great way to save money, but it's important to remember that a photographer's fee is not the same everywhere.
The price of a wedding photographer varies from $2,500 to $8,000, and it may also depend on the location of the wedding. For example, a photographer in LA can charge between $4,000 and $6,000 while those in Louisville may charge between $3500 and $5500. Generally, though, wedding photographers in expensive cities will charge more for their services.
Prices for wedding photographers are subject to change, but generally stay flat for three to four years. In addition, many amateurs will charge less than a full-time photographer. Today, couples are spending upwards of $11,000 on their wedding. However, after the cost of the wedding, many couples are unhappy with their photographs. And with these high prices, many couples can't afford good schools and neighbourhoods.
Branding
When it comes to branding your wedding photography business, there are many things to consider. For starters, your logo should be easily recognizable, since it will act as your "face." A logo will help potential clients connect with you and understand your style. It should also communicate the type of clients you serve. When choosing your logo, consider what colors and imagery you want to use. Your logo should also help potential clients understand your core values and inspire them to learn more about you.
Using social media is an excellent way to brand your wedding photography business. By posting a photo or two of your most recent wedding clients, you'll gain new exposure and build your portfolio. In addition, you should tag your clients in your social media accounts. You'll get more business this way since many newlyweds have friends who are also getting married soon.
Pinterest is a fantastic tool for building a brand. It's not only a great place to gather inspiration, but it also allows you to create a relationship with potential clients. Social media also allows you to use live and story-sharing features to engage your audience. By doing this, you'll be able to show your personality and the quality of your work.
Style
A wedding photographer's style is important to the overall outcome of the photos. If they take a more artistic approach, they can produce images that are truly stunning. This style typically involves the use of light and shadow and a combination of both. Often, the photographer will have a vision in mind when composing the photos.
A wedding photographer can choose from several styles to create the photographs that will tell the story of the day. Some prefer to take a more photojournalistic approach, while others prefer a more classical, classic approach. These photographers emphasize composition, setting, and lighting to give their clients a more natural look. They may also ask the couples to pose in a more candid manner.
Regardless of what style of wedding photography a photographer uses, it is important to communicate your vision. Wedding planning is stressful, and finding the right photographer can be a challenging task. It's critical to have a good photographer who makes the entire process as painless as possible.
Location
One of the main things to consider when choosing a location for your wedding is the light. During the golden hour, the sun is at its best and creates the most flattering light for your pictures. You may want to consider a location that offers a scenic view of a lake or river, or a forestry landscape that breaks into the backdrop. While open spaces are ideal for your photos, they are not the most flattering if nothing else is happening in the background. Try avoiding locations that are crowded with people, or use town halls to get a more historic feel without the crowds. For example, I recently photographed a wedding at Fitzroy Town Hall, which had a modest covered portico.