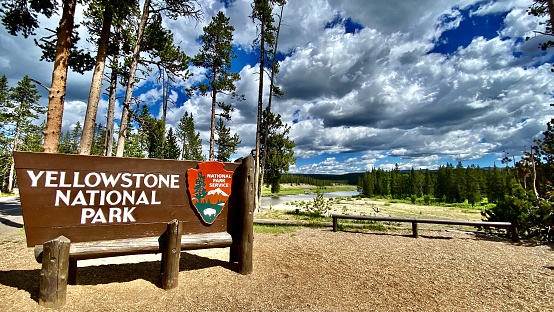 Certain pieces of land are designated "national parks" by the government whenever there is a particular place that should somehow be remembered and commemorated for its beauty.
Although there are quite a substantial amount of national parks, this list should be comprehensive and detailed enough to portray some of the most treasured and beautiful of them all. Here are some National Parks Facts
The Denali National Park is located in Alaska. It was originally called the Mount McKinley National Park, until it was changed in 1980 to appease the angered Alaskans. They use the term Denali because it signifies more of an Alaskan approach then an American.
Grand Canyon National Park is one of the natural wonders of the world.
Hot Springs National Park. Although popular, this remains the smallest national park within the United States by a considerable amount. There are many trails for hiking and places to camp. Tourists have even used the hot springs as baths to enjoy while visiting.
Sequoia National Park is located in California. It is one of many national parks located within this state. This particular park derives its name from its most prominent attraction: the giant Sequoia trees located throughout a large portion of the park. This particular park is mainly roadless wilderness.
The Rocky Mountain National Park. This particular park holds many beautiful mountain views. A large amount of the park consists of forests. There are plenty of campsites and hiking trails nestled within the park.
Florida is resident to the Everglades National Park. This park is the habitat for many endangered species. The Everglades is largely a complex system of rivers and streams that lead throughout the entire park.
Yellowstone National Park is located, for the most part, in Wyoming, though it also contains small areas in Idaho and Montana. Every year, the brittle and dry climate of the park, allows the park to succumb to forest fires.
Shenandoah National Park is located in Virginia. This park is a vast stretch of narrow valleys and rolling hills. This park is an excellent destination for hiking and camping.
Great Smoky Mountains National Park. This park consists largely of the smoky mountains and the Blue Ridge Mountains. It has been determined that there is an entirety of 850 miles of hiking trails and unpaved roads located in various areas within the park.