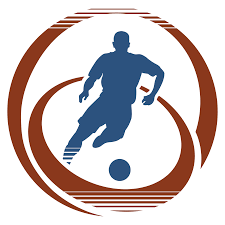 Futsal is a fast-paced, competitive game played indoors on a court. It is similar to soccer and football, but with a few key differences.
In futsal, players touch the ball more often than outdoor full-field soccer players, and it allows for more opportunities to develop foot skills. In addition, it encourages regaining possession of the ball as a productive and rewarding part of the game (defending).
It is played indoors
Futsal is a five-a-side indoor soccer game that is the only form of indoor soccer sanctioned by FIFA. It is a scaled down version of outdoor soccer, and it is played on an indoor basketball-sized court with a smaller ball that is harder than a regular soccer ball.
The game requires players to have sharp technical skills, as they are required to play under high-pressure and fast-paced conditions. This makes it a great option for youth players to add to their training regimen.
Many famous soccer players honed their skills playing futsal as a youngster, including Pele, Messi, and Cristiano Ronaldo. This sport is growing in popularity across Europe and around the world.
It is a team sport
Futsal is a team sport that requires players to work together. It combines the rules of football with those of basketball, water polo and team handball.
The game was invented in Uruguay by a teacher named Juan Carlos Ceriani in 1930. He took the five-a-side team size and 40-minute match duration from basketball, pitch and goal dimensions from handball, and goalkeeper rules from water polo.
Developing technical skills such as ball retention, quick and skilful play, decision-making in 1v1 situations and tactical awareness are important fundamentals that are developed through Futsal. Many former and current world class players have credited their success to their involvement in Futsal at youth level.
The FA has a strong commitment to supporting the development of small sided games such as Futsal. This aligns with The FA Future Game Coaching Strategy which aims to help develop more proficient young football players in England.
It is a fast-paced game
Futsal is an exciting fast-paced small sided game that originated from South America in the 1930's. It is widely played throughout the world, is recognized by UEFA and FIFA and is a fantastic footballing development tool for young players.
It is a sport that develops all of the core skills of football, allowing young players to touch the ball more often and play a fun game with quick thinking and skill. It also provides an excellent opportunity for developing confidence and communication on the ball.
One of the most important factors in a successful futsal team is the ability to defend effectively. This requires teamwork and communication, which is why we always look for players who are willing to track back to help their defence.
It is a competitive sport
Futsal is a competitive sport that requires players to have high levels of technical proficiency. They need to be able to receive the ball under pressure, protect it, and create space for themselves through dribbling and moves to beat their defenders.
It also requires players to think quickly, adapt, and improvise. This is because everything is scaled down, so it is important for athletes to be able to do all of these things while they are playing.
The game is played over two 20-minute periods with a 15-minute halftime interval. In between periods, players can rest and prepare for the second period.
It is a sport for all ages
Played on a smaller court size than full-field soccer, the game of futsal is a great way to develop players' technical skills and teamwork. It also requires agile footwork, good ball control, and quick thinking under pressure.
The game originated in South America in 1930 as an indoor alternative to association football, or soccer. Today, it is played worldwide and has become a foundation for the development of many top professional footballers.
Professional footballers such as Pele, Zico, Ronaldinho, Kaka, and Lionel Messi all credit the futsal game with their success on the world stage. They also credit the sport for fostering their teamwork and communication skills.