Technology
Voice Changer for Discord – 5 Best MAC Free Discord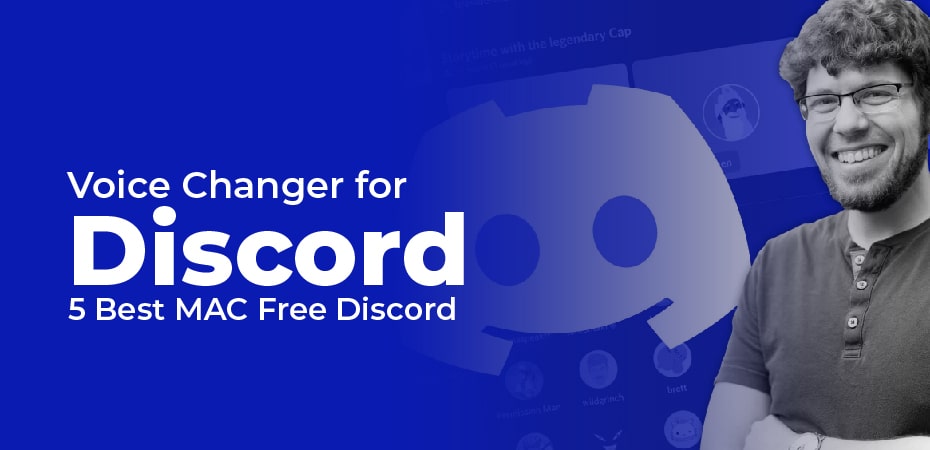 It's so easy to change your voice during a call on Android & iPhone. But did you know that you can also change your voice on Mac? You certainly know about these tools if you're a gamer, as the voice changer for mac is quite popular among gamers.  Usually, players use voice changers for discord mac to troll other players, like they change their voice from male to female while playing games.  It's always fun and entertaining to change voice on mac with best online voice changer apps for mac, so we provide a list of the top voice changer apps for mac.
You can use voice changer mac apps for multiple purposes if you are a mac user. Game, edit videos, make prank calls on iMessage, skype, or use other video/audio calling apps. Changing your real voice to a computer voice or a person's voice can only be used for fun and entertainment.
Some users change their voice from male to female and harass other users online. It is a serious crime and you will be punished by a cop.  If you are using these voice changer apps for mac for fun only, then you can check out these amazing voice changer online mac apps.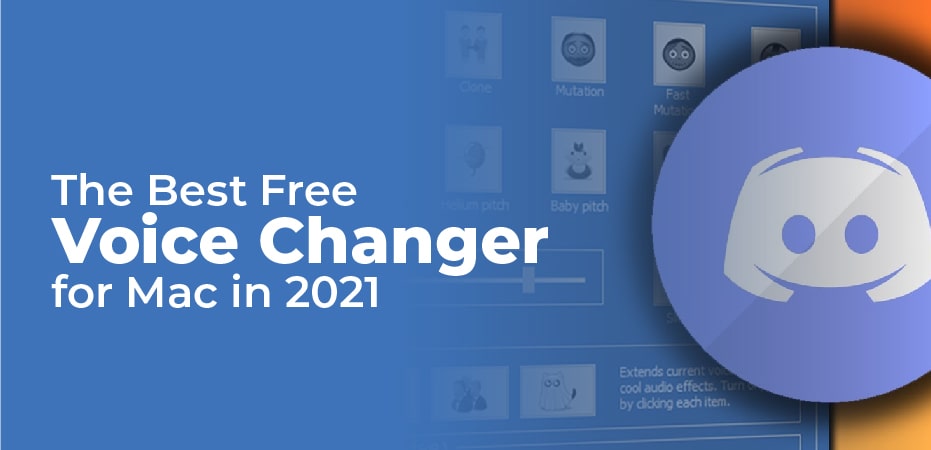 The Best Free Voice Changer for Mac in 2021:
The following are some of the best free voice changers for Mac. These applications can be used for various purposes, including voice changer for discord mac.
Voxal Voice Changer:
Voxal voice changer for mac is a real-time discord voice changer app. NCH software allows you to change your voice from male to female on Mac while playing discord games or doing video calls.
Modify, change, and disguise your voice in any Mac app or game that can access your microphone.  There are endless possibilities with Voxal voice changer.  You can also apply effects to existing files along with real-time changes. Here are a few features of Voxal Voice Changer.
Effects can be applied to existing files on your Mac.
You can use a microphone or other audio input device to apply effects in real time
You can also load and save effect chains
Included in the library are robot, girl, boy, alien, atmospheric, echo, and many more
MorphVox Pro:
The MorphVox voice changer for mac easily integrates with all the gaming applications, such as VR Chat, Twitch, Discord, Fortnight, etc. You can even change your voice on mac with video and audio calling apps. This voice changer online offers you a new level of superior voice changing experience with learning technology and background cancellation.
You can also choose from a variety of sound packs. You can also add real-time background effects to the conversation using the MorphVox pro app if you are talking to someone.  MorphVox is primarily built for gamers, so you can change your voice from male to female on Mac as well.
ClownFish Voice Changer for Mac:
This is an awesome tool for anyone looking for a free tool. This tool is perfect if you are not a gamer and only want to use a voice changer for mac for calling purposes. Aside from translating Skype messages and sending greetings to friends, AI talk and robot, broadcasting mass messages, and other features, clownfish for mac can convert text to speech and convert text to speech. It is currently in development mode so you may encounter some issues while using it. Please let us know if you encounter any problems in the comment section.
Voice Spice Recorder:
Voice Spice Recorder is one of the best online voice changer apps where you can change your voice from male to female or select other options. The only thing you can do with this tool is record your audio and then send the saved clips to anyone. There are too many effects in the voice of this online voice changer, including man, woman, robot, hell demon, and space squirrel.
Audio Voice Changer:
Nikhil Anshuman developed Audio Voice Changer, the best voice changer app for Mac. You can change your voice in many ways using this app. Additionally, the app has a built-in sound recorder which can record your voice and then convert it to the desired format. The app supports Male, Female, Kid, Robot, Frankenstein, Mouse, Lazy or Speedy. You are also able to change the pitch, tempo, and frequency of the voice.