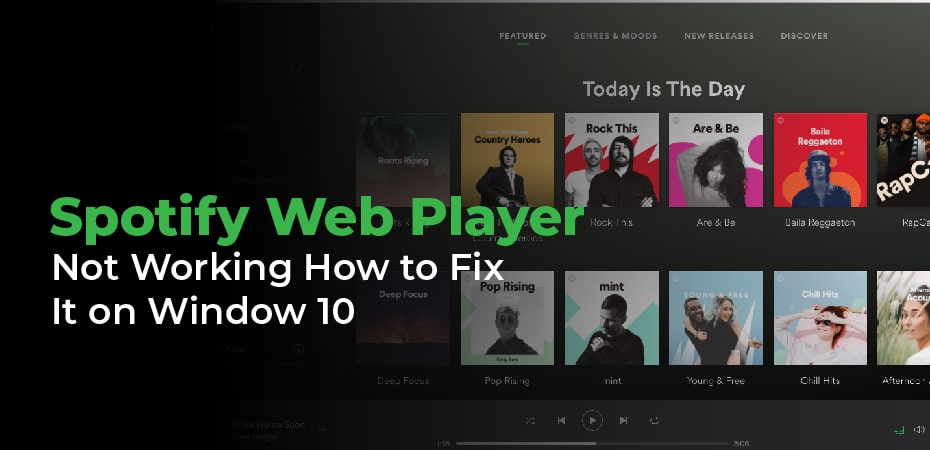 If you love music, then you've surely heard of Spotify, which contains most of the songs you've ever wanted to hear. Despite this, did you know that Spotify music can be accessed through its web application, rather than the official Spotify app? A few people have reported issues with the Spotify Web Player on the forums. Experts recommend the following methods to fix Spotify Web Player in Chrome and other browsers in this article.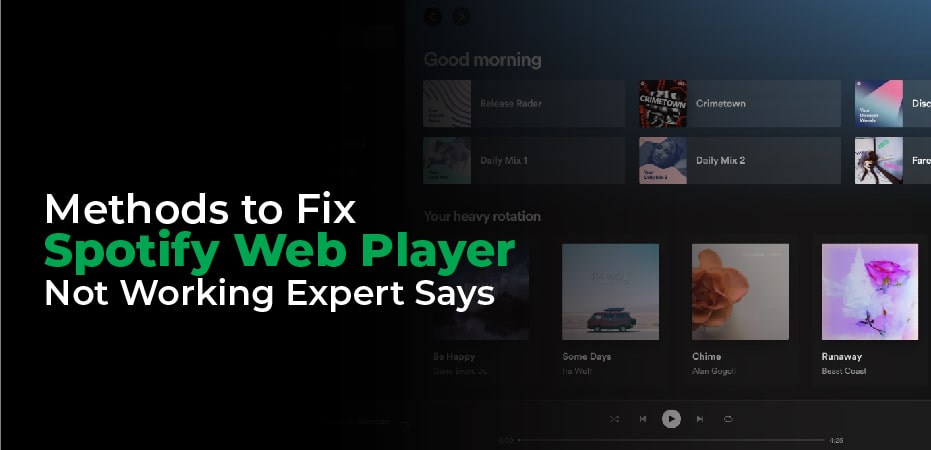 Methods to Fix Spotify Web Player Not Working – Expert Says:
If you are not experiencing any problems surfing the internet, then your PC and internet connection is working properly. Some setting anomaly must have caused this error. Spotify web player not working on Windows 10 PC? Here are some quick and easy solutions.
Method No 1 – Incognito Mode:
A fresh browser mode, Incognito Mode does not save your history or retain any of your settings. You can only find out if your browser has been configured in a way that makes it incompatible with the Spotify Web app by using Incognito Mode. Follow the steps below to open Incognito Mode and then navigate to the Spotify web app.
Click on the three-dot icon or hamburger menu option in the top-right corner.
Select New Incognito Window or something similar, such as New Private Window.
Try navigating to Spotify from the new tab to see whether it works fine in incognito mode.
Users of Chrome and Edge should press Ctrl + Shift + N
Users of Firefox should press Ctrl + Shift + P
Method No 2 – The Clear Cache & Cookies:
The cache and cookies enable faster browsing as well as storing the settings on a web page. These temporary files can also cause minor conflicts that can result in the blocking of certain web pages and web apps. It is recommended that you clear the cache and cookies and reset the browser to resolve browser issues. Follow these steps:
Go to the top-right corner and click the three dots.
Select Settings from the drop-down menu.
On the left side, select Privacy and Security.
On the top right, click Clear Browsing Data.
The Basic Tab will open in a new window, where you have to check the three options underneath.
Click on Clear Data and select All time as the time range.
By following these steps, Spotify web player issues in Chrome will be resolved. To clear cache and cookies for other browsers, follow the steps described above and then try Spotify Web App.
Method No 3 – Enable Web Player:
You can also check the status of Google's built-in web player to fix Spotify not working on Chrome according to experts.  Follow these steps:
Open Chrome and type the following commands listed below followed by Enter in the address bar of a new tab.
The Additional Content Settings can be found by scrolling down the settings tab and clicking the drop-down button.
Select the settings labeled Protected Content and click it.
Make sure that the toggle button labeled "Allow Sites to Play Protected Content" is turned on and positioned to the right.
Firefox users will need to navigate to about: preferencescontent and then type DRM in the search box, followed by enabling the play DRM-controlled content option.
Method No 4 – Use VPN:
A Virtual Private Network, or VPN, masks your IP address and sends the identity of the IP address of the server that you have selected. You should use this option if you have traveled to a country where Spotify does not yet offer its services. Connect to the internet and select the server of your country, then launch Spotify.
It is also possible to use this method if Spotify used to work in your region but has been recently disabled by your service provider due to certain pending conflicts. Systweak VPN is one of many VPN services available on the internet, but we recommend it for its amazing features.
Access Global Content:On the internet, users can view and listen to content without being restricted by geo-location restrictions placed by streaming sites.
IKev2:Tunneling offers good speed and secure data.
AES 256-bit:Even if someone tries to hack it, this VPN offers military-grade encryption services.
Kill Switch:If the VPN server goes down for a short period of time and you connect again through your ISP, your IP address and sensitive data remain protected.
Different Server & Location:In addition to having 4500+ servers in 53+ countries, Systweak VPN boasts 200+ locations.