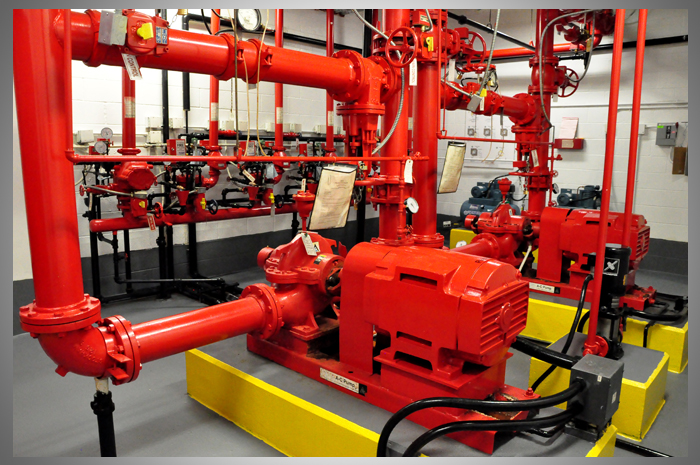 Portable fire pumps are essential tools for professional fire and rescue agencies; they are used to pump water from a water source for firefighting. Fire fighting portable pumps must be rugged, tough, deliver pressure and flow, and be easy to use and handle. Fire Product Search cares about your fire station or fire department's firefighting equipment and its capability to react to hazardous situations quickly when fighting fires. We offer only high-quality, industry-trusted brands like ZIEGLER and GODIVA portable fire pumps because we know they are the best. Each of the portable pumps listed on this page is made with the latest technological advances, innovations, and materials that meet or exceed NFPA and EN standards. Choose Fire Product Search to find the latest portable fire pumps for your fire station or department.
The Different Types of Portable Fire Pumps
ULTRA Power 4
PFPN 10-1000 and 10-1500, tested in accordance with DIN EN 14466 and *NORM EN 14466, the Ziegler ULTRA Power 4 is a portable pump with a VW 3-cylinder, 4-stroke aluminum engine fitted with electronic fuel injection.
As UP 4 engages automatically through the centrifugal clutch and has an automatic speed limit during the intake process and the latest engine technology (VW engine), it is environmentally friendly, low vibration, and smooth.ZIEGLER-service team and VW engine guarantee worldwide and nationwide service.
A user-friendly control panel facilitates machinists' work tremendously. An operating and control instrument in a tableau is clear and easy to use. The high performance of UP to 4 allows it to bridge large height differences and long distances without additional pumps.
PowerFlow GP8/5 Single
This compact and lightweight, portable fire pump can deliver an impressive 800 liters per minute at 5 bars of pressure with a 3-meter lift.
A single discharge valve is used by this pump powered by an 18 HP Briggs and Stratton engine. The pump is available with a manual or electric starting system.A two-year warranty is included. The pump features a removable fuel tank and comes complete with a fuel filter. This unit is an ideal solution for pumping water from deep wells.
PowerFlow 8/5 Twin
The PowerFlow 8/5 Twin is a compact and lightweight, portable fire pump that can pump up to 800 l/min at a pressure of 5 bars and rises three meters in height.
The pump is powered by an 18HP Briggs and Stratton engine and features a twin discharge valve and both manual and electric starting.
The PowerFlow 8/5 Twin can be easily moved around and stored in a shed or garage with its small dimensions and weight. The PowerFlow 8/5 Twin comes with a one-year warranty on the pump body and a three-year warranty on the engine. Features Twin discharge valve for even distribution of water flow Electric starter (with battery included) 3-year engine warranty 18hp Briggs and Stratton engine Small dimensions, so easy to move around Three meters high Can be used in both mains and tank feed applications Dimensions.
Rosenbauer RS3H Waste Water Pump
The RS3H Waste Water Pump is capable of handling contaminated water with grain sizes greater than 35 mm and is specially designed for use in cases where water has been flooded, firefighting, and the like. This pump is designed for use in conjunction with a submersible or floating suction filter unit (or "sump"). The RS3H is available in three versions: a "dry" version with no integral filter housing, a "wet" version with an integral filter housing, and a "filter" version with a built-in disposable filter cartridge.
The RS3H wastewater pump is suitable for pumping contaminated water from the sump of an RS3, RS3S, RS3T, or any other type of pump with a submerged sump. Features: High Capacity – The RS3H Waste Water Pump is capable of handling up to 40 gallons per minute at2.5 horsepower and up to 50 gallons per minute at 1 horsepower. This makes it ideal for firefighting applications.