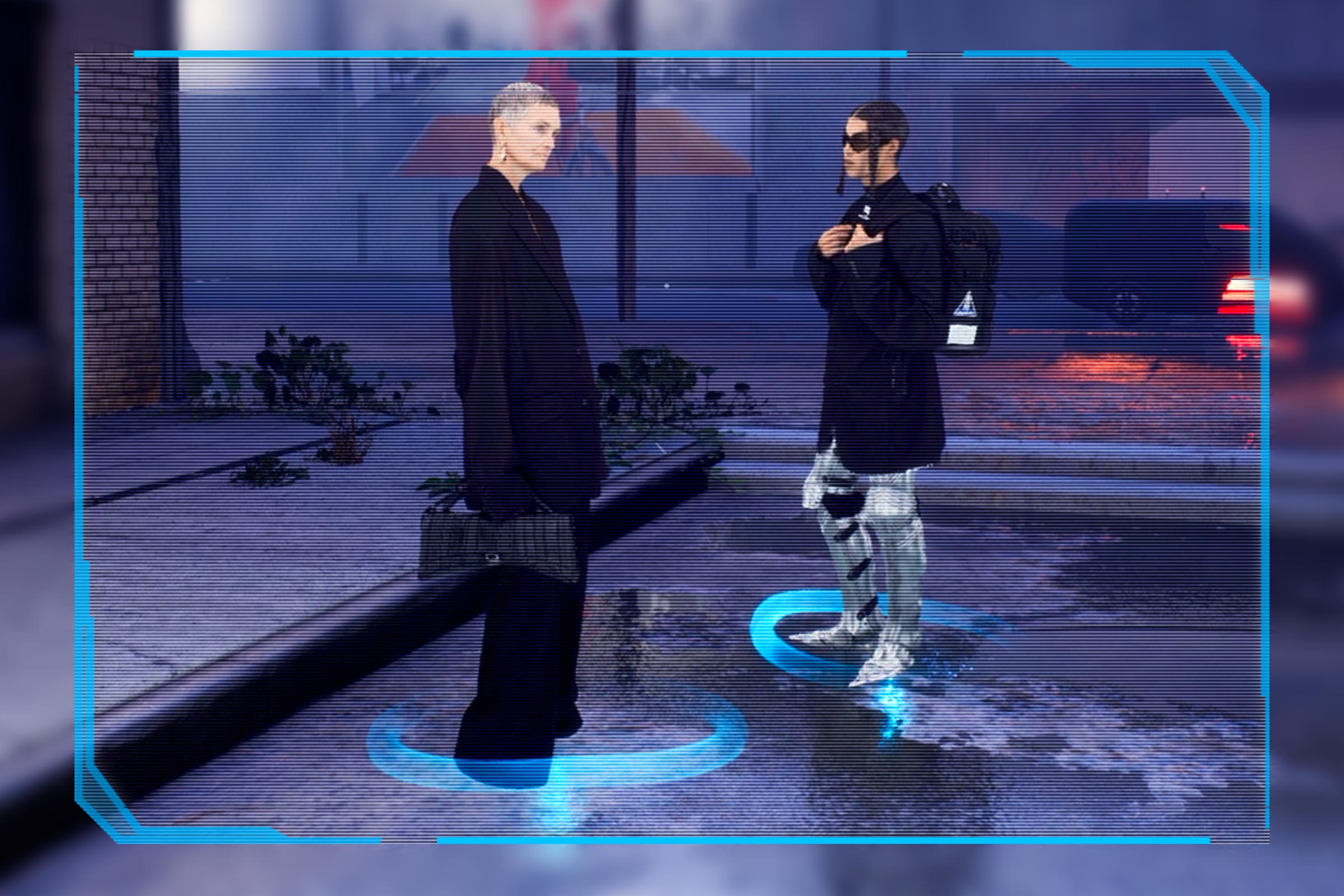 Fashion NFTs had a pretty good run in 2021, with notable brands, such as RTFKT, Gucci, and Louis Vuitton jumping on the trend. Collectively, the entire NFT fashion industry, from haute couture to street apparel, generated billions in sales within the first half of 2021. In the same year, Gucci's debut NFT entry dubbed "Proof of Sovereignty" fetched $25,000 as Hermes sold "Baby Birkin" NFT for $47,000.
These are towering figures, given that the values of these NFTs appreciate with time, and collectors may sell them at higher prices in the future. But that is 2021. How about 2022? Will the fashion NFTs segment continue to proliferate? Here is an overview of what to expect and why we consider 2022 as the year of fashion NFTs.
Metaverse and GameFi Will Probably Merge with Fashion NFTs
One of the fascinating trends on fashion NFTs to watch out for in 2022 is a possible merger with Metaverse and GameFi. Fortune Magazine notes that bringing Metaverse to life as early as this year has the potential of generating up to a trillion in annual revenue. So, this is an exciting space to watch, given that Web 2.0 companies are worth about $15 trillion in current market value.
Typically, the introduction of fashion NFTs starts with a rise, peak, decline, and the products might eventually become obsolete. Brands are now experimenting with concepts that might create an equilibrium in limited supply and extreme value, which is the backbone of a typical NFT. Metaverse and GameFi verticals stand a higher chance to fulfill this. Users can leverage these fashion NFTs to survive the virtual Mt. Everest.
Expect more fashion NFTs applications in the Metaverse and GameFi ecosystems. Facebook's Mark Zuckerberg is already driving the Metaverse conversation and it's just a matter of time before it materializes.
Toga for Toga Party in a Metaverse Club
Still, on the Metaverse, you'll likely find the toga NFT wearable more appealing in 2022. You can dress your avatar in this wearable NFT and attend a toga party in a Metaverse nightclub. Every attendee receives an exclusive POAP token (Proof of Attendance Protocol) that comes in limited edition drops. Due to their uniqueness and rarity, these tokens will likely hold a higher monetary value in the future.
Besides being a tokenized tradable item in the Metaverse, your avatar cladded in the toga NFT wearable can be an excellent embodiment of your virtual identity and personality.
Added Utilities for Fashion NFTs
Fashion brands will be launching more NFT products with added utilities in 2022 and beyond for increased mass adoption. Popular brands, such as Adidas and Dolce & Gabbana already released their NFTs but users want more functionalities. Moreover, adding more utilities will likely attract more consumers, especially if they get something for free as an incentive for collecting the NFT.
In 2022, expect fashion NFTs with more utility use cases, such as the ability to wear a 3D asset in augmented reality. Besides wearing these NFTs as in-game assets, you can also expect more NFT wearables that give collectors exclusive access to community memberships and social responsibility projects, such as charities. Currently, Karl Lagerfeld fashion brand gives its fashion NFT customers owning the X Endless Collection access to URL and IRL tickets for an upcoming brand event in Paris this year.
Will Gucci Exude More Luxury in Its 2022 Fashion NFTs?
Gucci brought nothing but astonishing fashion NFTs in 2021. In 2022, we anticipate the Italian fashion giant to launch more luxury NFT wearables, especially after the successful experiment with Augmented Reality (AR), featuring the "Virtual 25" sneakers that sold for $12 each. From this use case, you can also expect Gucci to release more relatively affordable fashion NFTs to drive mass adoption and acceptance.
We also saw Gucci collaborating with other household NFT brands, such as Balenciaga to bring the Aria collection in 2021. The collection, which celebrates Gucci's 100th anniversary features a short 4K film available as NFT. This year we anticipate more collaborations from Gucci and other luxury fashion brands, not just Balenciaga. For instance, could Gucci work with Louis Vuitton to create a memorable NFT to mark a special occasion? Your guess is as good as ours, probably yes in 2022.
bohooMan is Also Joining the Metaverse
We already mentioned a few brands that will likely embrace the Metaverse. However, bohooMan stands out because the company already revealed this plan officially to its customers. The brand debuts the virtual space with an astonishing array of eight 3D futuristic fashion NFTs. The collection features unique items that can make up a good wearable for your digital avatar. Alternatively, users can keep these items as collectibles and bank on their appreciating intrinsic values. Find what you need to develop your NFTs with NFT jobs at Niftyjobs.com