Business
exhibition stand should be eye catching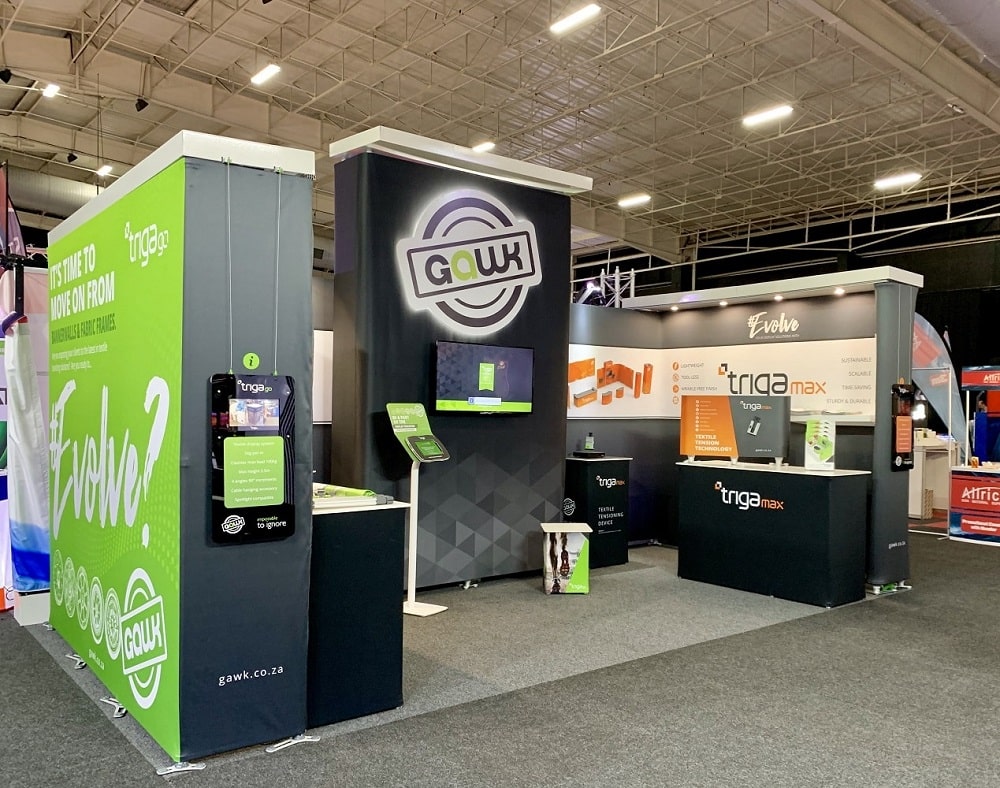 The exhibition stand should be eye-catching. Creating a visually attractive stand will not only help you attract a large crowd, but will also help people remember your brand. When decorating your stand, try to create an image that matches your company's brand image. Themes are also a good idea for exhibition stands. Themes help you stay focused on your stand during the exhibition.
Modular exhibition stands are an economical option for small teams that have limited space. They require little space and are quick to assemble. They are also simple to use as they don't require complicated fixing methods or skilled labour. This helps teams concentrate on the business at hand and not worry about putting together the display.
Modular exhibition stands are available in a wide range of styles and can be designed to suit a brand's needs. This flexibility ensures that the stand will suit the specific needs of the brand. Most brands have an idea of what they require for their displays, whether they require TVs, counters, a private area, furniture, or some other feature. Modular exhibition stands can also include displays and other components, so the brand can use them to their full advantage.
Modular exhibition stands are also easy to store and transport. The lightweight design of modular exhibition stands means that you can easily transport them to the venue without requiring forklift trucks and other heavy machinery. This makes them the best choice for first-time exhibitors who may not be able to afford a more expensive stand or who wish to add new components after the trade show marketing has been done.
Bespoke
Bespoke exhibitions stands are designed and created by experts in the field of exhibition design. These custom stands are extremely versatile and have the potential to impress visitors at your event. They use cutting-edge technology to provide a unique look and feel for your brand. They are also more expensive than ready-made stands, but have a higher impact on trade show visitors.
Bespoke exhibitions stands are not for every business. They require a lot of on-site technical support, carpentry, and drilling. Often, they can't be re-used, as the wood used in the construction is painted, drilled, and polished. This means that if you want to take down your stand, you won't be able to salvage any of the wooden elements.
Bespoke exhibitions stands are a great way to promote your brand, products, and services. They will make you stand out from the crowd at trade shows and give you the exposure you need to succeed. Bespoke stands also offer the ability to tailor your design to the exact specifications of your brand or products.
Custom
Custom exhibition stands are ideal for businesses who want to stand out in a competitive market. Hundreds of businesses compete for attention and customers at events, making it crucial to differentiate your business from the rest. While you can always get a ready-made display, custom stands can be more effective in showcasing your uniqueness.
Custom exhibition stands are usually innovative and creative, capturing the attention of the event's attendees. They can include custom construction, bespoke graphics and strong branding. They can also incorporate interactive games, films, and virtual environments to create a truly unique experience for visitors. Whether you're looking to showcase your latest product or create a memorable environment for your next trade show, custom exhibition stands are an excellent choice.
Custom exhibition stands come in a variety of sizes and styles, enabling you to accommodate the needs of your business. They can be reconfigured to accommodate the number of events you attend. Because the modular design of these stands is flexible, you can change their layouts and designs to accommodate any size audience.
Multi-storey
The design and construction of multi-storey exhibition stands require more space than a single storey stand. It is essential to consider the health and safety regulations when designing a multi-storey stand. The stand has to meet the ECOC2022 complex safety file and follow specific regulations. Fortunately, Duo GB Ltd can provide all the necessary assistance, including forms and logistical support.
One of the most appealing design options is a multi-storey stand that has two floors. This design is an excellent way to integrate a stand's interior with its exterior. It allows a brand's colours and branding to extend beyond the single storey area and create a more welcoming space.
In an increasingly competitive exhibition environment, it's important to stand out and make a strong impression. Multi-storey exhibition stands are a great way to do just that. These large, layered booths have multiple levels that can increase the chances of your audience spotting you in a sea of competitors.
Row-type exhibition stands are usually smaller than multi-storey stands, and are ideal for small-sized exhibition spaces. They consist of one or more exhibition floors connected by a common wall. They can be fitted with stairs to access the upper levels. They can also be tailored to include personal details, such as flooring and wall panelling. They are also perfect for product demonstrations.
Low-budget
Custom exhibition stands can be quite costly. Depending on the square meter of the stand, it can cost you between 500 and 1,500 euros. However, these prices do not include extra services and equipment. Travel expenses for staff are also involved, particularly during large trade shows. Additionally, hotels can become quite expensive.
If you are on a low budget, there are many ways to get a high-quality exhibition stand without breaking the bank. One option is to hire a shell scheme, where the stand is provided by a contractor. However, the shell scheme has limited customisation options. In this option, you will have to bring your own marketing materials and set up your stand. If you have the money, you can also hire stand equipment.
You should also allocate a certain percentage of your budget to pre-show marketing to generate more traffic on your stand. There are many ways to do this, from putting up competitions to prize giveaways. Investing in these marketing initiatives will also boost brand awareness.
Easy to assemble
Easy to assemble exhibition stands are an excellent way to get your business noticed at an exhibition. These structures have many advantages over custom built ones. Not only do they save you money, but they're also much easier to store. And unlike custom-built stands, they can be reused. Custom-built exhibition stands can be difficult to transport and store, which means they're often discarded after the show.
Modular stands are easy to set up, as they can be dismantled into smaller pieces that are easy to transport. This means they don't take up as much space as a custom-made stand, and they don't require the skills of a professional tradesperson. Modular stands can be packed into convenient travel cases that can easily fit in the trunk of a car. They can also be shipped via UPS or FedEx.
Another advantage of modular exhibition stands is that they can be easily reconfigured to suit different layouts and designs. You can start with a small modular booth and later increase its size to a medium size one. Modular exhibition stands can be reused for several shows, and they're often built with sustainable materials. They also require minimal maintenance.
Reusable
Reusable exhibition stands have a number of benefits over traditional one-off exhibition stands. These versatile displays are less expensive to purchase than custom stands and can be used at several events. Moreover, they can be adapted to different events to meet different marketing objectives. This is especially helpful for B2C companies that want to reach customers at multiple venues. Moreover, reusable exhibition stands also serve as excellent marketing tools for collecting customer data.
These stands can easily accommodate technology and interactive elements, and they are also more environmentally friendly than traditional ones. Moreover, they are easy to maintain and update, and they can be used individually or in a group of similar stands. This means that exhibitors can mix and match different modules based on the type of event they are attending.
Reusable exhibition stands come in various sizes and price ranges. Customised stands are more expensive than standard booths, as they require custom fabrication and palletised transport. Apart from this, you will have to pay for onsite work and storage of the stands. As a result, you should weigh the cost of custom vs standard stands carefully. Moreover, different stand builders charge differently depending on the nature of their business.