Business
Dating Photography – Why Good Quality Photos Are So Important to Online Dating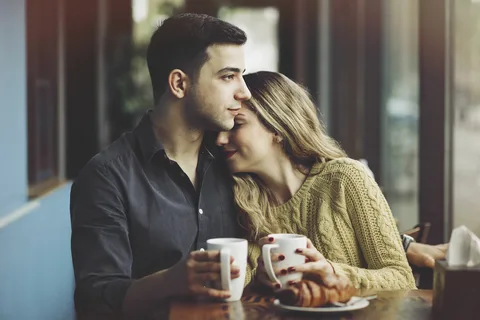 Online daters have come to expect better quality photos for their profiles. In fact, according to Photofeeler bad or unflattering photos are a huge turn-off for most people.
Before Saskia Nelson launched her dating photography business Hey Saturday most people used holiday snaps, work photos or smartphone selfies on their online profiles. These types of photos are not only unflattering but they also send the wrong message.
The ethos
Professional dating photographers have a clear understanding of the power that good photos can play in the world of online dating. A good photo can make or break your profile and attract (or repel) potential matches. A good dating photographer knows how to light and pose you in a flattering way while keeping the photo natural looking. They also understand that a few blemishes or flaws are perfectly normal and shouldn't be hidden by over-editing.
In the past, when it came to creating a profile photo for a dating website or app, most people would dig through their camera roll and use holiday snaps, wedding photos, work photos or drunken party selfies. This can be a big mistake because if your dating photos aren't up to scratch then they could be actively repelling potential dates. Luckily, Saskia Nelson saw this gap in the market and created Hey Saturday – a niche photography business specialising in cool profile photographs for dating apps.
The style
It's a great idea to mix up the shots in your profile and include lots of smiles, headshots and full body shots. This will help you attract a wider range of potential dates and show that you are confident.
Often, dating photos have a relaxed vibe and aren't overly styled. It's important that your photos are natural and represent how you look in everyday life.
If you have a lot of flyaway hairs then a little tip is to use clear eyebrow gel before your shoot. It pushes the hairs back without looking greasy and helps to keep your hair in place.
Before Hey Saturday started offering dating photography, people used holiday snaps, wedding pictures, work photos, drunken party shots or smartphone selfies on their online dating profiles. Saskia Nelson was able to spot a gap in the market and the genre of dating photography was born. The results speak for themselves – people with good quality dating photos get loads more interest on their online dating profiles.
The location
With so many people relying on apps like Tinder to find their next date, good quality photos aren't just nice to have. Official research shows that profiles with professional pictures receive 20% more interest.
A good dating photographer will spend time finding out about their client and creating a photo shoot that brings out the best of them. That often means wandering around a location with the camera clicking away, giving their clients plenty of opportunities to relax and be themselves in front of the lens.
Photographs have been made on a variety of materials through history, and knowing which ones were used can help us to date them. For example, cabinet cards were used from 1860 and can be identified by their heavy card stock. Sometimes, handwritten notes can also give clues to the era of the photo, especially if they mention names or events. These can help narrow down the year range. Identifying photographic processes and dates can be tricky so combining historical analysis with a knowledge of photography techniques is important.
The lighting
The selfies that many people use on dating profiles are taken in poor lighting conditions. This can make you look older, dull and flat. Dating photographers understand how to light you in a flattering way so that subtle cues in your face shine through and help you stand out to potential matches.
The best lighting for dating photos is indirect natural light or the 'golden hour' around sunrise or sunset. This provides soft and flattering light while avoiding the red-eye or a hard shadow on your cheeks.
It's also important to include a couple of creative photos that show you in different situations or doing something fun. These can be great for grabbing attention on your profile page. Saskia Nelson, founder of dating photography brand Hey Saturday spotted the lack of good quality dating profile photos and founded her niche photographic business to help singles create stylish portraits that showcase their personality. This has helped her clients find love online!