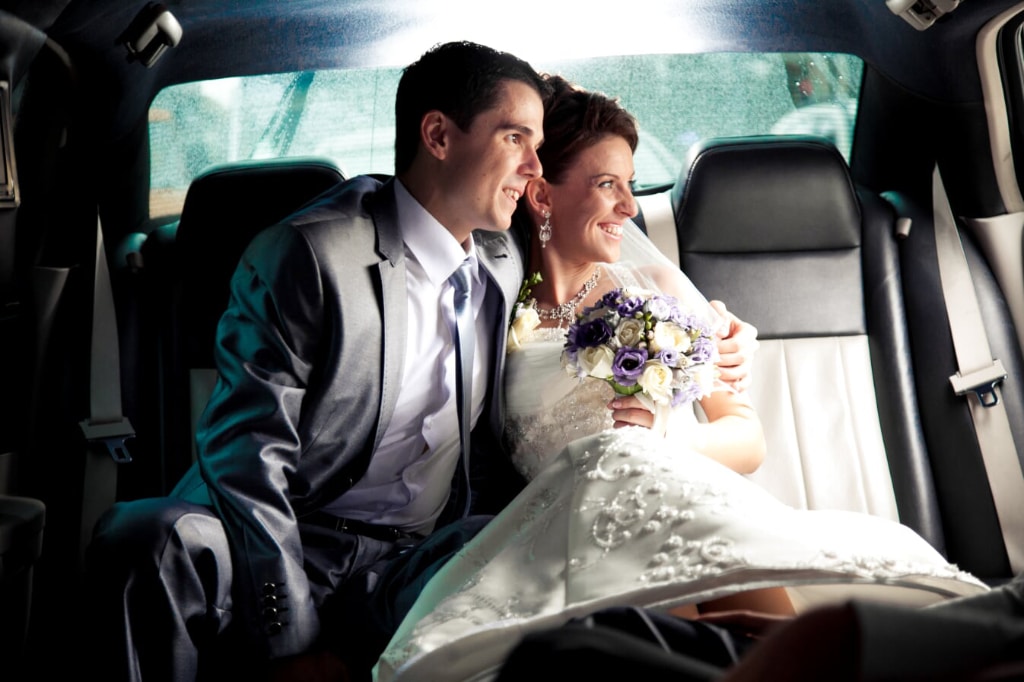 Wedding Transport – How to Choose the Right One For Your Big Day
Choosing the perfect wedding transport can be a huge task, especially if you want to hire something unique and beautiful. There are many different types of transport available, such as limousines, vintage routemasters, buses, and even hot air balloon rides. Here are some tips to help you choose the right one for your big day.
Limousines
Choosing a limo for your wedding is one of the best ways to ensure your special day goes off without a hitch. Many people assume that a limousine is a luxury that they cannot afford, but with the right research, renting a limo can be a reality for most.
The best wedding transportation options are usually reserved for the wedding party, but if you're planning on inviting a large number of guests, then you should consider using a limousine to transport them from the airport to the ceremony site. You can also look into wedding party buses and shuttles to transport your guests between the ceremony site and reception venue.
Limos come in many styles and sizes. They can accommodate anywhere from six to twenty passengers, and some of the more extravagant models even include Internet access, surround sound systems, and mini-fridges. They are also typically decorated with ribbons and flowers.
Wedding limousines are not only a stylish way to get to the ceremony, but they can also help keep the wedding day spirit alive. You'll find many different styles to choose from, including vintage sedans, limos, and horse-drawn carriages. You can also get creative and include fun and interesting features like antique trucks, dog sleds, and tandem bicycles.
Buses
Choosing the right bus for your wedding transport can help you save time and money while also making sure your guests arrive on time. For smaller weddings, a school bus may be just what the doctor ordered.
For larger weddings, a coach bus or mini-coach bus is the way to go. Both offer plenty of room for your wedding party and will easily navigate the hectic streets of NYC.
There are many different types of vehicles to choose from. You can rent a mini-coach bus which can seat up to 21 people or a 56 person motorcoach. No matter which type of bus you choose, you'll have plenty of room and storage space to make your wedding day as convenient as possible.
The most expensive part of renting a bus for your wedding is the driver. You'll want to find a driver who knows the area well and can pick and drop off guests with ease. A qualified driver will also ensure that your party arrives on time for your wedding.
Vintage routemasters
Using vintage routemasters for wedding transport is a great way to add a touch of colour and panache to your special day. Whether you're looking for a vintage wedding bus to take you and your guests to the wedding venue, or to take your guests on a tour of the city during the reception, there's a vintage routemaster to suit your needs.
You can choose a vintage bus for wedding transport in a range of colours. Red is the most popular. But you can also choose a black or blue vintage routemaster. There are also vintage buses in the form of a Leyland Leopard or Leyland Tiger.
If you're looking for a vintage wedding bus, there are a number of companies in the UK that offer this service. These range from companies with large fleets to smaller, independent providers.
The Vintage Red Bus Company in High Wycombe has four vintage routemasters for hire. They're available for weddings, prom nights, and corporate events.
Hot air balloon ride
Whether you are planning a small, intimate wedding or a large, grand affair, hot air balloons provide a unique and unforgettable setting. You will be able to take advantage of multiple altitudes, which will give you a variety of vantage points.
Balloon flights are available in the early morning hours or in the late afternoon. They provide spectacular views of the area, including picturesque sunrises and sunsets. The flight includes a full breakfast and a souvenir photo album. You'll also receive a commemorative certificate.
For a truly unique experience, consider a tethered hot air balloon. This type of balloon ride can be as high as ten stories. They provide breathtaking views and fabulous entertainment for your guests. They have been used for weddings and other special events since the early 70's.
A hot air balloon wedding is a fun, romantic experience for a couple. It can provide a unique opportunity for a proposal, and will make a lasting memory for decades.