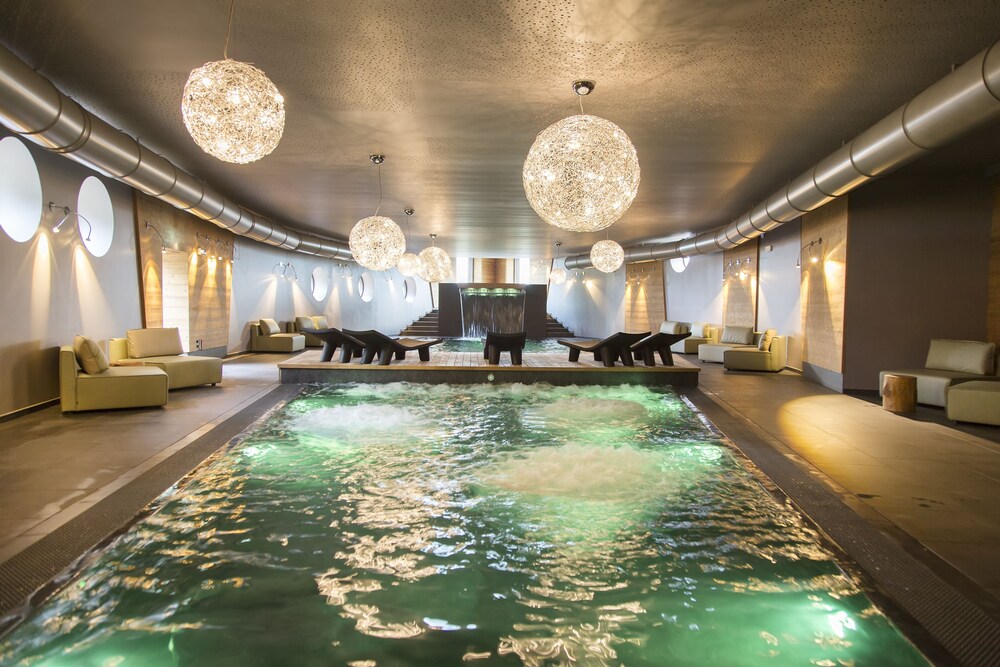 The best time to visit Lake Garda is during the summer when the days are long and warm. Enjoy a glass of spritz and eat al fresco by the lakeside.
Explore the old town of Desenzano and climb to its castle overlooking the lake. Alternatively, go to Gardaland for some rides and attractions the kids will enjoy.
1. Visit Limone Sul Garda
Located not far from Verona is one of Italy's most beautiful natural spots. It has unforgettable panoramas, luxuriant nature, and picturesque towns with ancient history and culture. It also has a series of modern-themed amusement parks that are perfect for the entire family.
Visiting Limone is definitely one of the best things to do in Lake Garda. This small town has a lot to offer, including a long list of great restaurants and another scenic old town to explore. It's also home to a beautiful port and lakefront that's the perfect spot for relaxing.
Make sure to stop at one of the many local food markets that offer up fresh and authentic flavors. And don't leave without trying a slice of "Cassata Gardesana," a decadent dessert that's made from layers of sponge cake, sweet ricotta cheese, candied fruit, and a hint of liqueur. It's absolutely delicious!
2. Visit Isola San Biagio
Whether you're a seasoned hiker or a casual explorer, Lake Garda offers an abundance of outdoor trails that cater to all levels of fitness and interests. This picturesque landscape is a hiker's dream and provides stunning views of the surrounding mountains, forests, and olive groves.
Take a scenic cruise along the lake or head up the mountainous terrain of Monte Baldo via cable car for unforgettable vistas. Or, explore the Vittoriale degli Italiani, an estate once home to writer Gabriele D'Annunzio and adorned with various gardens and decorations.
Another top activity is exploring the Isola San Biagio, which is known as "the island of rabbits." These animals are accustomed to living with humans and will happily accompany you as you walk around the island.
Then, make sure to visit one of the local markets that dot the area's shorelines. Bardolino's market happens on Thursday mornings in Piazza Matteotti, Lazise lures shoppers to its lakeside promenade every Saturday, and Sirmione draws crowds to its waterfront Piazza Carducci each Monday. Afterward, indulge in some wine tasting at a local vineyard to truly immerse yourself in the region's gastronomic culture.
3. Visit Gardaland Theme Park
A visit to Lake Garda isn't complete without a trip to its renowned theme park, Gardaland. This is one of the largest theme parks in Europe, and although it doesn't touch the lakefront, there are some beautiful views from the top of a few of the tallest rides. The park is divided into various thematic areas including a medieval castle, a wild west town, and a fantasy kingdom. There's also a full-sized pirate ship where kids can climb aboard for a ride.
Thrill-seekers can enjoy the numerous roller coasters that are scattered throughout the park including Blue Tornado, Oblivion The Black Hole, and Raptor. The park also offers a number of water rides and other attractions that are designed with children in mind like Peppa Pig Land, Rio Bravo, and the Fantasy Kingdom.
Be sure to save room for a slice of Cassata Gardesana, a classic dessert from the region. This decadent cake is made up of layers of sponge cake, sweet ricotta cheese, candied fruit, and liqueur. This treat is the perfect way to end your day at Gardaland!
4. Visit the Scaligero Castle
The Scaligero Castle is an impressive fortress positioned on a thin peninsula that juts out into Lake Garda. The castle consists of an entrance gate, towers, curtain walls, bastions, and an outer wall that was built around the perimeter to protect the fortress from attack by land. The castle was originally part of a villa and it is home to several Roman ruins including a theatre, bathhouse, and a fountain.
The villa's gardens are equally impressive and you can visit the Ferrari villa which is an admirable example of Venetian neo-gothic architecture. There are also numerous fragrant trees including peonies, orange, lemon, and olive that add color to the landscape.
While in Sirmione, you should also enjoy a slice of the classic dessert called "Cassata Gardesana." This sumptuous cake is made with sponge cakes, sweet ricotta cheese, candied fruit, and a hint of liqueur. The best places to order this treat include the old harbour where dinghies are still moored and the restaurants that surround it. Alternatively, you can purchase the delicious dish at a local bakery.
5. Visit the Grotte di Catullo
The Grottoes of Catullo are one of the most intriguing archaeological sites in Lake Garda. Located on the tip of a peninsula, the ruins of a Roman villa can be explored, with intricate mosaic floors and frescoes.
From here, the town of Malcesine is a must-visit for history lovers. The medieval castle (Castello Scaligero di Malcesine) is open for tours and has some fantastic views over the lake. It's also a good base to explore Monte Baldo. This mountain is perfect for hiking in the summer or skiing in the winter.
Across the lake, in Riva del Garda, is the lively old town with picturesque narrow streets and plenty of shopping options. You'll find a lot of traditional Italian gifts here, and you'll also be able to sample some tasty local cuisine. A highlight of the region is the traditional pasta dish, bigoli, which is served with sardines sourced from Lake Garda.
Lake Garda is a gorgeous part of Italy, and you can explore it with or without a car! With plenty of ferries, private boats, and tour groups, there are many ways to enjoy the amazing scenery of this beautiful lake.