Business
Seven Delicious Mexican Cookies For Christmas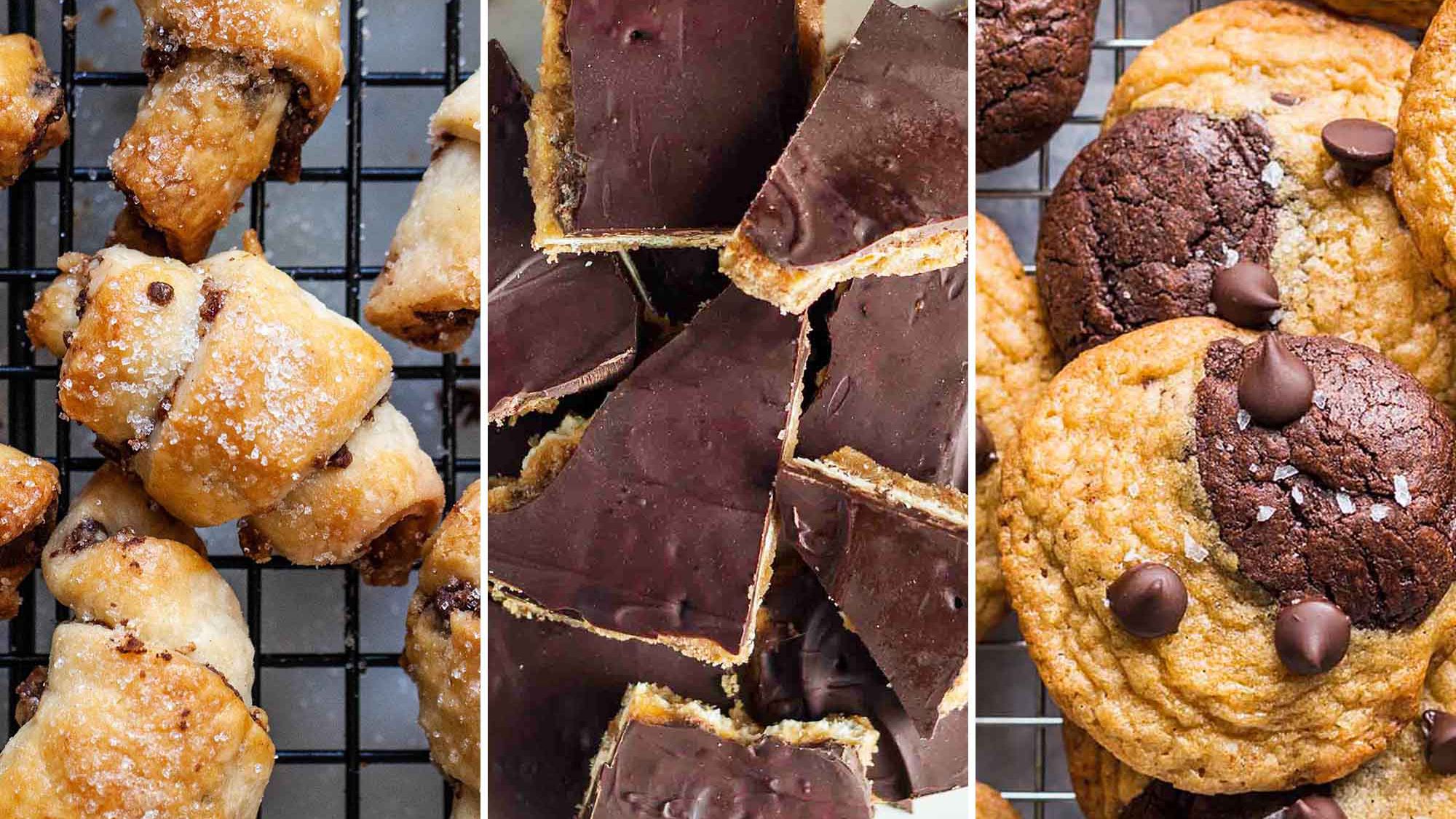 Biscochitos
If you're looking for a delicious dessert for Christmas, Mexican Biscochitos are the answer. These cookies are made with cinnamon and anise and have a flaky texture cookies mexican They're also packed with flavor thanks to lard, sugar, and other ingredients, including brandy and cinnamon. These cookies are traditional holiday treats in New Mexico.
Biscochitos are a traditional New Mexican cookie that are often served at special occasions and holidays. They're even the official state cookie of New Mexico, and are incredibly popular there. Biscochitos are made with lard and anise seeds, and they're often flavored with cinnamon and orange zest.
If you'd like to serve Biscochitos for dessert at a gathering, you can make them ahead of time. They'll keep on your counter for up to 5 days if stored in an airtight container.
Mexican tea cookies
If you want a delicious and easy to make cookie recipe, then consider Mexican tea cookies. These shortbread-like treats are lightly sweetened and twice-rolled in powdered sugar. They are addicting and very easy to make. Their rich buttery taste is enhanced by the addition of pecans. To make these cookies even better, toasting the pecans adds a deep flavor.
Traditionally, Mexican tea cookies were called pecan sandies on the East Coast of the United States. Today, they are also known as Russian tea cakes or Italian wedding cookies. These cookies can be made using a hand mixer or stand mixer. Once they are baked, they are topped with dulce de leche frosting.
Mexican wedding cookies
Mexican wedding cookies are buttery, powdered sugar-covered cookies that are dotted with finely chopped nuts. Similar to Russian tea cakes, these cookies are popular during the holiday season. For the best results, freeze the dough before baking. After it is frozen, roll the dough into balls and place them on a baking sheet. Freeze for several hours or overnight. Then, bake the cookies as directed. Before serving, roll them in powdered sugar.
These cookies are made with butter, powdered sugar and all-purpose flour. You can use store-bought powdered sugar or make your own. Other ingredients include cinnamon and vanilla. Adding these flavors will enhance the cookie's flavor. Also, add a pinch of sea salt for a pop of flavor.
Mexican sprinkle sugar cookies
To make Mexican sprinkle sugar cookies, start by making the dough. Roll it into 1-inch balls and flatten with the help of a glass coated with granulated sugar. Let it rest for about 3-4 minutes before coating with cinnamon-chocolate mixture. Coat each cookie on both sides. If desired, you can roll it in cinnamon-chocolate mixture before placing it back on the baking sheet.
Next, combine the dry ingredients. Mix well. You can use a 3.5-inch (9 cm) round cookie cutter to cut them. Place them on a baking sheet and bake for about 20 minutes or until the bottoms are slightly browned. Let them cool before eating.
Espejos
Espejos are Mexican cookies that are made with vanilla and butter. They are very popular in Mexico. The recipe for making them is relatively easy. They're made with shortbread dough, a vanilla filling, and a white icing, and they're usually decorated with colored icing.
Espejos come in a variety of shapes and flavors. They may be round, asymmetric, or shaped like a thimble. Some varieties are stuffed with fruit jams. Others are filled with pastry cream. They are best enjoyed with hot or cold beverages.
Espejos are fried cookies
If you love Mexican desserts, you will love this recipe for fried Mexican cookies, Espejos. This traditional dessert is made of shortbread and vanilla. It is topped with icing and is a very popular treat in Mexico. These cookies can be made with savory or sweet fillings.
Espejos are fried discs of dough covered in cinnamon sugar and often served at Christmas and New Years in Mexican homes. They come in many different varieties and are made with all-purpose flour, baking powder, and salt. In addition, some are flavored with nuts or ground peanuts.
Biscochitos are made with anise seeds
Biscochitos are a traditional Mexican cookie made with anise seeds and cinnamon. They are made with a simple dough and baked until just golden. Once baked, the cookies are left to cool on a cookie rack before being dusted with cinnamon and sugar. While biscochitos are traditionally made with lard, vegetable shortening can also be used for these tasty treats.
Biscochitos are best stored in an airtight container. They keep well for about five days. They can be kept in the fridge or tin. They have a slightly anise flavor and are suitable for holiday get-togethers.