Business
Relationship Counseling For Couples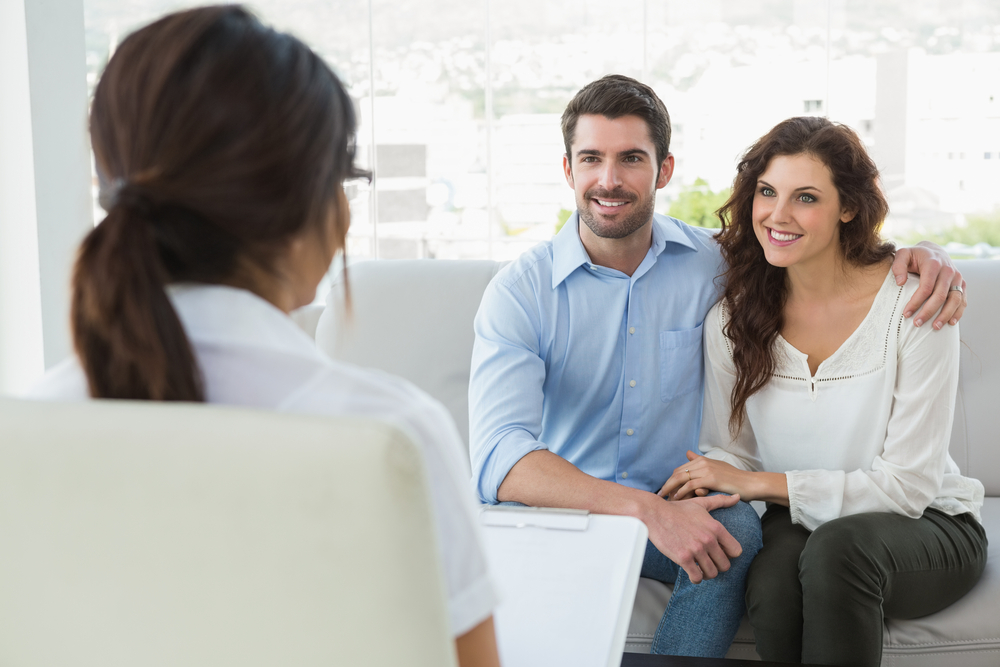 Relationship counselling can help couples if they seek professional intervention at the first signs of trouble. Research shows that counseling can be beneficial for most couples.
It is important for couples to seek counseling before problems escalate into major conflicts and resentment. It is also important that they are committed to the process.
Couples Therapy
Couples who struggle to resolve disagreements or who feel misunderstood and emotionally disconnected often benefit from couples therapy. According to experts like Carroll, a couples therapy can help you and your partner learn healthy communication skills.
During the initial sessions, the counselor may ask questions about your family history, childhood experiences and other aspects of your relationship. The therapist will also assess the relationship's current health and identify areas where improvement is needed.
A therapist will help you and your partner set goals for couples counseling, including specific tasks that can be worked on in between sessions. In order to see positive results, both parties need to be committed to the process and be open to trying new communication styles. It is also important that both parties are willing to take responsibility for their actions and recognize how they contribute to conflict in the relationship. For this reason, it is important to find a therapist that you both trust and respect.
Individual Therapy
Individual therapy allows a therapist to help individuals work through their issues and gain self-awareness. Individuals may choose to meet with a psychologist, social worker, counselor, or marriage and family therapist in order to explore their thoughts, emotions, relationships, or situation. Individual sessions are confidential and offer one-on-one attention.
A significant life event can cause Post-Traumatic Stress Disorder (PTSD). PTSD affects your ability to cope with your day-to-day activities and causes conflict in your relationship. Your therapist can teach you and your partner how to cope with these symptoms to improve your relationship.
Some types of individual therapy are cognitive behavioral therapy, dialectical behavior therapy, interpersonal therapy, and narrative therapy. The therapist will likely use strategies from multiple approaches in order to best suit the needs of the client. Whether online or in-person, you can always switch providers if you don't feel comfortable or get the wrong vibe. Individuals can find providers through recommendations from friends and family, referrals from medical providers, or by checking with their insurance provider.
Family Therapy
Family therapy is a type of psychotherapy that involves one or more families and their therapist. During sessions, a trained mental health professional – such as a psychologist or social worker – can help family members improve their relationships, work through conflicts, and cope with stressful situations.
Family therapists use different techniques, depending on their approach and the issues being addressed. For example, cognitive-behavioral therapy aims to change the way people think and behave in order to reduce problems. Meanwhile, psychodynamic therapy focuses on exploring family members' unconscious (or subconscious) thoughts and experiences.
The types of families that benefit from family therapy include parents and their children, partners in a romantic relationship, non-married couples, siblings, and even extended relatives. Premarital counseling is also a common form of family therapy, helping couples prepare for marriage and address any potential issues that may arise. In addition, some therapists use narrative family therapy, which encourages family members to share their stories and how they've affected their lives.
Group Therapy
A therapist that specializes in relationship therapy can help individuals and couples with a range of issues. Premarital counselling, for example, helps couples strengthen their bond before they commit to marriage and identify any problems that could lead to trouble down the road. Relationship therapy isn't just for married people, either; it can also be helpful for cohabiting couples, non-monogamous relationships and LGBTQ people.
Group therapy is a form of psychotherapy that involves a group of people coming together to discuss their psychological issues under the guidance of a trained therapist. Sessions are usually held in a private setting, and members take an honest pledge to protect each other's identity and keep what is discussed confidential. People in the group may share similar experiences or face different challenges, but they all work towards improving their relationships. The group dynamic can foster feelings of belonging and acceptance, and seeing other people successfully cope with their struggles can give hope to those who are still struggling.