How to
How to Turn off AMBER Alerts on Android Phones?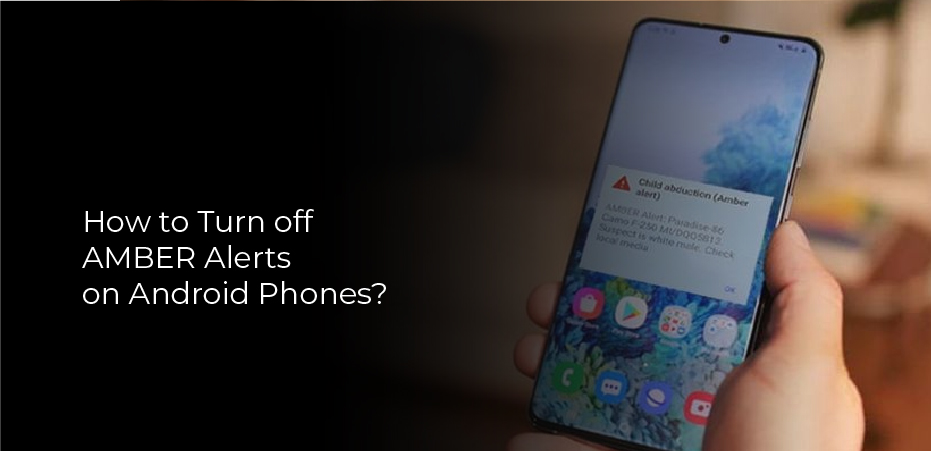 How to turn off AMBER alerts? The AMBER Alert system is a voluntary partnership between law enforcement, broadcasters, transportation agencies, and the wireless industry to announce citizens of serious child-abduction cases in their area. While attention is important, you might want to know how to turn off AMBER Alerts so they do not go off at inappropriate times.
Android phones offer the option to disable AMBER Alerts as well as other emergency alerts, such as severe weather warnings. The process will vary depending on the type of phone you are using.
These instructions apply to stock Android mobiles and Samsung Galaxy versions 10 and 9.
How to Turn off AMBER Alerts on a Stock Android Mobile
On most Android devices, you can disable alerts in the mobile's settings.
Some older devices might not be able to receive wireless emergency alerts. Check your device's owner's manual or contact your wireless carrier if you are not receiving AMBER alerts and further wireless alerts but you think you should be.
Choose Settings from your Home screen.
Make sure your Settings menu is displayed in the List view. If not, choose the menu button in the upper-right corner and choose List View.
Scroll down and select Apps and Notifications.
Scroll to the bottom, and click Advanced.
Select Emergency Alerts.
Clear the checkbox next to AMBER alerts. You can also disable alerts for the most severe threats.
How to Turn off AMBER Alerts on a Samsung Galaxy S10/Samsung Galaxy S9
The Settings menu lets you disable alerts.
Navigate to Settings > Connections > More connection settings and tap Wireless Emergency Alerts.
Click the Settings menu (three dots) for Wireless Emergency Alerts.
From the options that appear, select Settings.
Select Alert types.
Select the alerts you want to disable.
How to Turn off AMBER Alerts on an Older Android Mobile 
The alert settings are in the Messaging tab.
Open Messaging from any Home screen.
Select the Menu button in the upper-right corner, and choose Settings.
Select More under Advanced.
Select Emergency Alerts at the bottom of the list of options.
Imminent extreme alerts
Imminent severe alerts
Public Safety Alerts
State/Local test alerts
Clear the checkbox next to AMBER alerts. You can also disable or allow alerts for the following:
If you want to receive AMBER alerts without the loud noise that accompanies them, scroll down on the alerts menu and disable the Alert sound slider. You can leave Alert vibration on if you like the phone to vibrate when there is an alert or disable this setting for a text notification only.
How to turn off notifications on Android devices?
To stop notifications on your Android smartphone, open your notification panel.
Now, click and hold the notification you do not want to receive anymore.
Once the notification requests you to choose between 'Silent' and 'Alerting', choose 'Silent' and then press 'Save'. This will stop the notifications from the precise app completely.
To intercept notifications in general, switch the toggle on the right off.
You can obtain more in-depth with your notification settings by tapping Details.
How do I turn on notifications on Android smartphones?
Open your phone's Settings app.
Click Apps & notifications and then go to Notifications.
Under the "Recently sent," notice apps that recently sent you notifications.
You can turn on all notifications for a listed application.
To turn on the notifications of the application, tap the name of the app.
To see more apps, tap See all apps from the last 7 days. To sort by Most recent or Most frequent, click them.
Turn notifications on for all the applications you want to receive notifications from.
Emergency Alerts Explained
Along with AMBER alerts, most smartphones have settings for other types of alert notifications. Wireless Emergency Alerts are sent by authorized government alerting authorities through your phone carrier. Wireless customers do not pay any connection or data costs when receiving WEA messages.
Weather alerts include warnings sent for:
Tsunamis
Tornado and Flash Flood Warnings
Hurricane, Typhoon, Dust Storm, & Extreme Wind Warnings
State/Local alerts include notifications for:
Emergency requiring evacuation
An emergency requiring immediate action
State and local testing alerts are incapacitated by default. You can enable them in your emergency notifications settings if desired.
Presidential alerts will only occur during a national emergency. According to FEMA, presidential alerts cannot be disabled.