Technology
Firestick Remote Not Working – How to Fix This Issue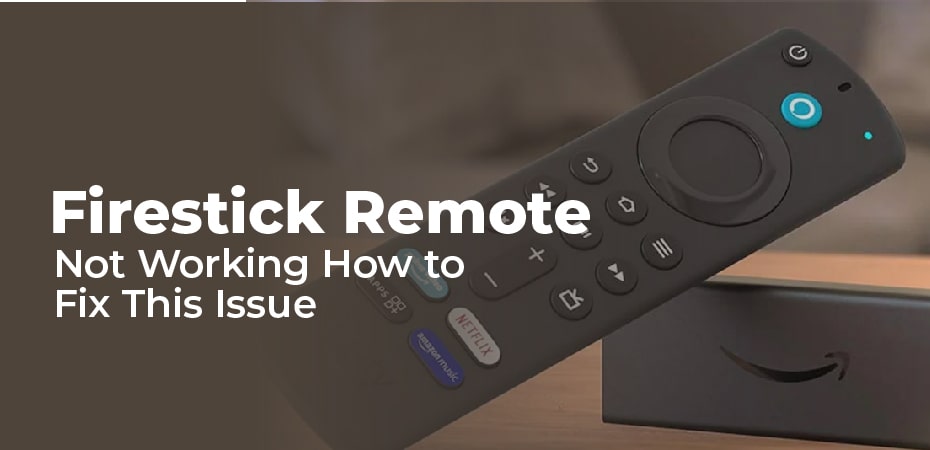 You'll find that the Fire Stick and other Fire TV devices use remote controls that are a little different from most other remote controls around your house. It can be difficult to figure out why your Fire Stick remote suddenly stopped working since these remotes are different from the ones you're probably used to.
How Do I Fix a Non-Working Fire Stick Remote?
A lot of things can cause a Fire Stick remote to stop working, or prevent it from ever working at all. Battery problems, obstructions that block the remote signal, and interference from other electronics are the most common problems. If all else fails, you can try resetting your Fire Stick to its factory settings.
The most common reasons why a Fire Stick remote stops working are:
Batteries: Battery problems are the most common reason for Fire Stick remotes not working. Incorrectly inserted batteries, low battery power, and other related issues can cause the Fire Stick remote to stop working.
Pairing: You won't be able to use your remote if it isn't paired with your Fire Stick. Any replacement remote must be paired with your Fire Stick before it can be used.
Distance:
The Fire Stick remote uses Bluetooth, not infrared, and has a range of about 30 feet. In practice, this distance can be shorter.
Obstructions:
A direct line of sight between your Fire Stick and remote is not necessary, but obstructions can drastically reduce range.
Interference:
Devices that interfere with Bluetooth connections can cause your remote to malfunction.
Compatibility: If you have purchased a replacement remote for your Fire Stick, make sure it is compatible.
Danger: Your Fire Stick remote can stop working if there is water damage or a problem with the internal components.
Problems With Fire Stick Remote Batteries:
Battery failure is the most common reason for Fire Stick remotes not working. Since Fire Stick remotes use Bluetooth rather than infrared, connection issues can arise when the batteries run low.
You can rule out the batteries as a cause of your Fire Stick remote not working by following these steps:
Your Fire Stick remote's batteries should be removed.
Ensure that the batteries were installed correctly, and don't install them backwards. Try reinstalling them and using the remote again if they were backwards.
Replace the batteries.
Replace the batteries if the remote still does not work.
The batteries probably aren't the problem if the remote still doesn't work.
How To Pair a Fire Stick Remote?
When you buy a new Fire Stick or Fire TV device, the remote should already be paired with the device. When you first set up your Fire Stick or Fire TV device, it should recognize inputs from the remote automatically.
You may sometimes find that the Fire Stick and remote aren't paired, or that your Fire Stick and remote have become unpaired over time due to a glitch. In that case, repairing the remote usually solves the problem.
To pair a Fire Stick remote, follow these steps:
Plug in your Fire Stick and turn it on.
Allow the Fire TV to boot up.
Press the Fire Stick with your remote control.
Hold down the home button on your Fire TV remote.
Press and hold the home button for at least 10 seconds.
You might need to release the home button if the remote is not working.
If the remote does not work, you may have to hold down the home button one more time. Repeating the process may take a few attempts.