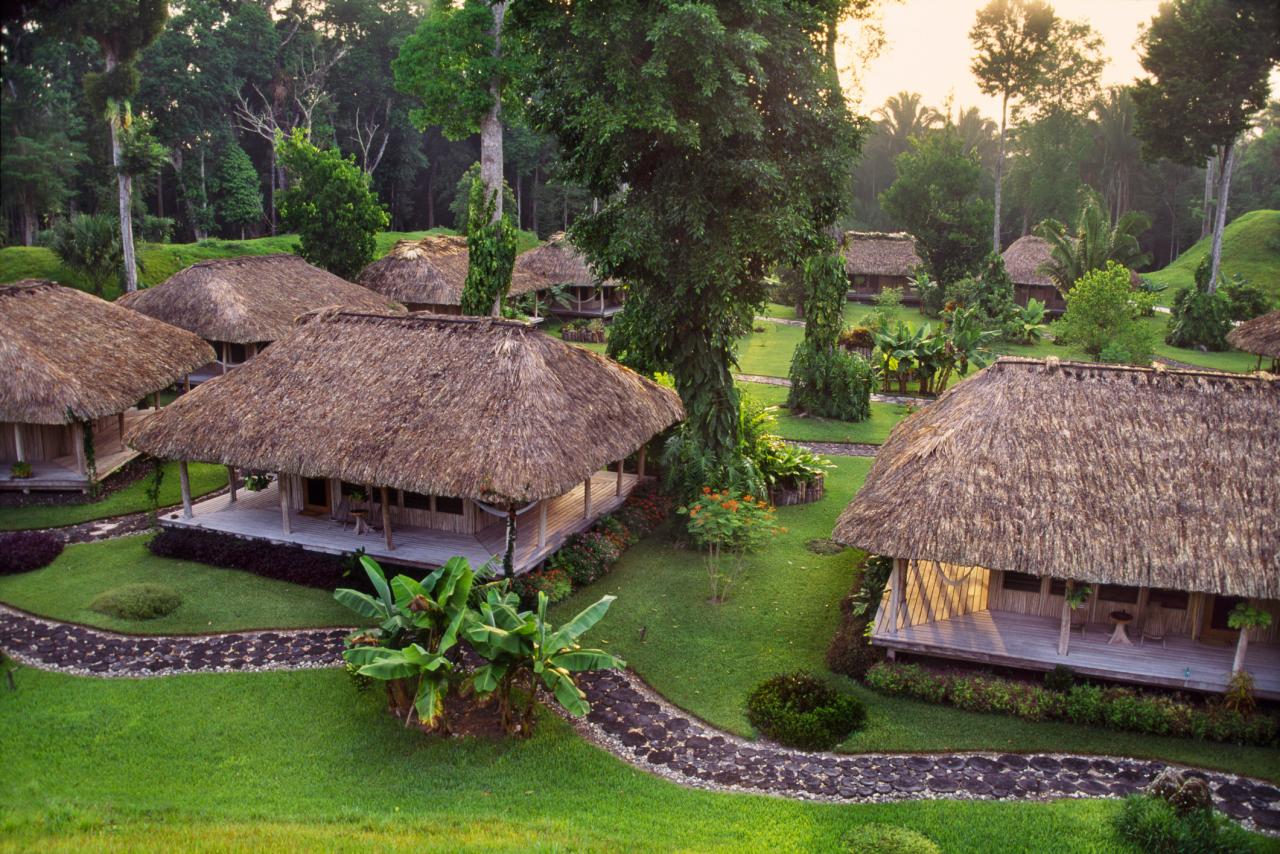 When it comes to eco resort belize, there are plenty of options for travelers. You'll find everything from resorts that are a little off the beaten path to the most popular hotels in the country. But which ones are worth the price?
Ka'ana
Located near the rainforest, Ka'ana is an eco-friendly boutique resort. Its staff strives to provide guests with an experience that is unique and special.
This resort boasts luxury amenities like a candlelit spa and an infinity pool. Guests can enjoy a meal at the La Ceiba Dining Room, which specializes in Belizean cuisine. The resort also offers Maya cooking classes, horseback riding, and a hand-cranked ferry to Xunantunich.
The resort features a variety of rooms and villas, some of which have private pools. Each room is fitted with a TV and a furnished patio. Many are decorated in earth tones and feature locally crafted accents.
Copal Tree Lodge
Copal Tree Lodge is one of Belize's premiere eco resorts. This all-inclusive, luxury jungle lodge is located in southern Belize. It is an award-winning destination that provides luxurious immersion into the Belizean culture. The resort is located on a 3,000-acre, USDA certified organic farm. Guests can enjoy sustainable food production, hands-on learning, and a wide variety of eco-friendly activities.
Copal Tree Lodge's 16 rooms and suites are all designed to offer guests a unique experience in the jungles of Belize. All of the accommodations feature beautiful jungle views and are decorated in elegant, natural tones. They are also equipped with spa-style bathrooms and plush beds.
Laru Beya Resort
The Laru Beya Eco Resort in Belize offers all-inclusive vacations in an idyllic setting. Located on the Placencia Peninsula, this family-friendly resort provides modern accommodations, an outdoor swimming pool, and a beachfront. It's a peaceful place to stay for couples or groups of friends.
Laru Beya's 30 rooms are designed to offer guests a sense of privacy and comfort. These units feature air conditioning, ceiling fans, and a refrigerator. They are equipped with complimentary wireless Internet access, coffee/tea makers, and premium bedding. There's also a computer station and free use of bicycles and sea kayaks.
Thatch Caye
Thatch Caye Resort is a private island paradise in the Caribbean. It is located on a small island off the coast of Belize. The resort is eco-friendly and uses wind and solar power to provide electricity. They also use locally grown, seasonal ingredients from Muy'Ono Farms for meals.
The resort offers guests a variety of activities, including snorkeling, kayaking, diving, and fishing. Additionally, guests can enjoy inland tours of local points of interest. At the end of the day, the resort is a perfect place to rest, relax, and recharge.
Chaa Creek
Chaa Creek eco resort in Belize has received a number of awards for environmental and hospitality. This pioneering eco resort in Central America is dedicated to providing visitors with unique adventure travel experiences.
It is located in the foothills of the Maya Mountains. The 400-acre nature reserve provides guests with a wide variety of activities and accommodations.
Visitors can hike and bike along miles of nature trails, explore the rainforest RTV tours, and visit the Natural History Center. In addition, guests can enjoy guided horseback riding and mountain biking.
For travelers who desire a luxury experience, the Lodge at Chaa Creek features a luxury spa. It is situated in a lush jungle setting and offers world-class pampering.
Table Rock
The Table Rock Eco Resort is an eco-friendly resort in Belize. It is located near the town of San Ignacio. They offer a variety of accommodations and services.
They also have a restaurant and bar on site. Most of the food is grown on their farm. You can also choose to eat from their delicious menu.
They also have a swimming pool. Guests can stay in one of their thatched-roof cabanas. Each room comes with a comfortable four poster bed. Their rooms also feature a table and filtered water in glass jugs.
Hamanasi Beach Resort
Hamanasi is an award winning eco-resort in Belize. It is nestled between the Maya Mountains and the Caribbean Sea. The property is an ideal destination for honeymooners, couples, and adventure seekers.
With a focus on sustainability, Hamanasi practices habitat protection, habitat preservation, and energy resource management. It has been recognized by the Belize Tourism Board as the first Green Globe Certified resort in Belize.
One of the primary reasons for its success is the company's dedication to local employment. Ninety-seven percent of the hotel's staff are from local communities. Similarly, 97% of the food and beverage items are from local sources.