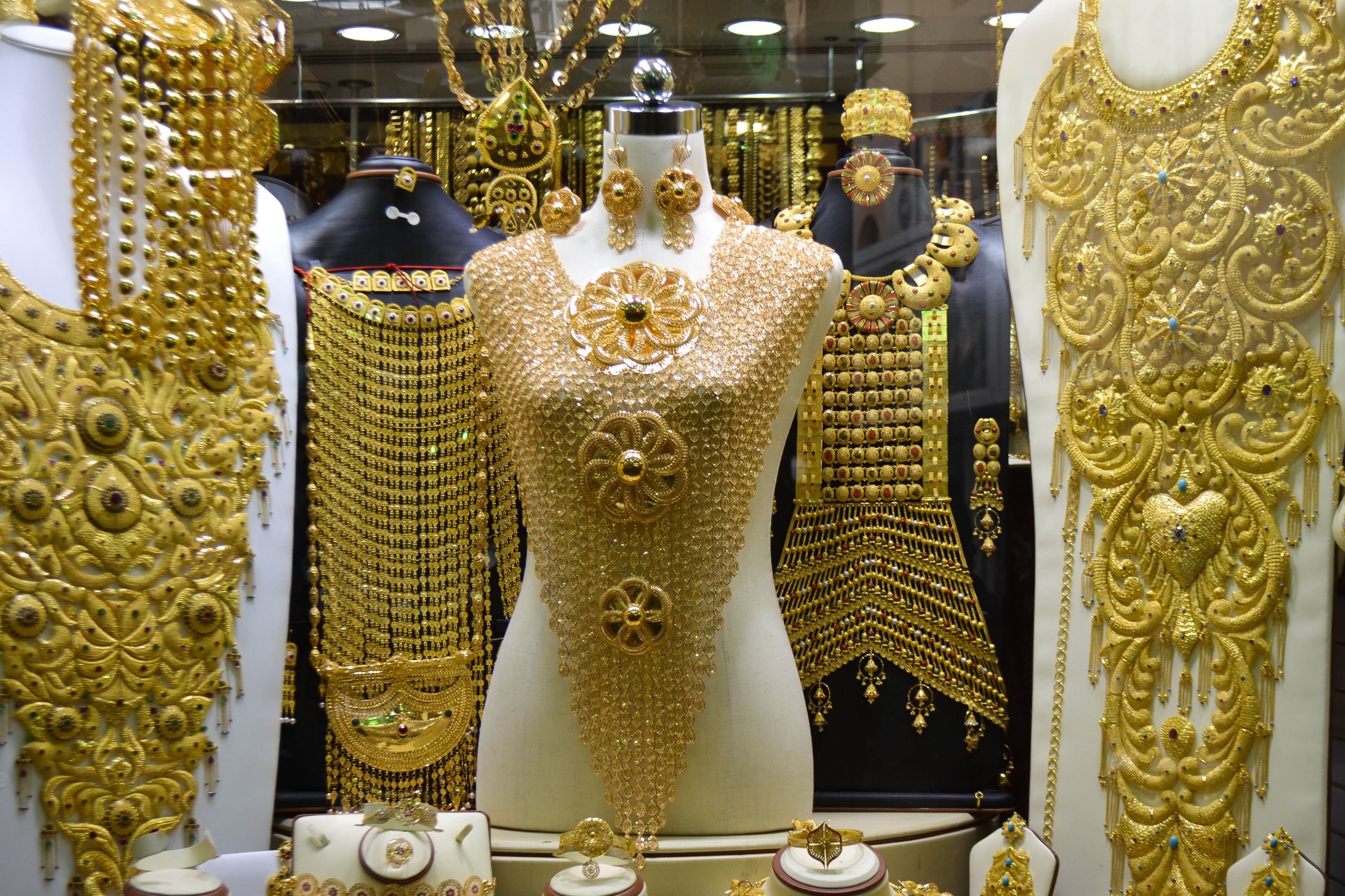 Dubai City of Gold is a journey into the heart of one of the largest jewelry distribution centers in the world. It is also home to a bracelet entered into the Guinness Book of Records: 64 kilograms of 875-proof precious metal.
It's a place that seems like it should be beyond reproach, but under the glittering skyline are exploited migrant workers and shady practices. Journalist Jim Krane offers a boots-on-the-ground look at this fascinating place.
The Gold Souk
Dubai is known as a global leader in business, but the city also has a rich history of jewelry and gold trading. The iconic Dubai Gold Souk (also known as the Gold Market) is a must-see attraction for those visiting the City of Gold.
The narrow lanes of the Gold Souk are lined with hundreds of shops selling anything made from precious metals. From gold earrings and necklaces to bangles and rings, there is something for everyone in this famous market. Some people come here to purchase gold, but others simply come to admire the dazzling display of jewelry and precious stones on sale. Many popular stores, including Damas, ARY jewelry, and Joy Allukkas Jewellery, have outlets in the Gold Souk.
Those looking to buy something can usually find a bargain by negotiating with the vendors. Some people prefer to visit the Gold Souk as part of a group tour where they are accompanied by an expert who can help them negotiate a price for the piece of their choice.
Visiting these traditional markets is an immersive experience that can be intense for some people. If you are unsure about your comfort level with haggling or feel overwhelmed by the sights and sounds, then it is best to visit as part of a group tour. The same holds true for those who are not up to navigating these busy and sometimes chaotic streets on their own.
The Gold Market
Gold is an important part of Dubai's economy, and the market continues to thrive. It is a popular purchase from both an investment and jewellery perspective, with buyers coming from around the world. The market is governed by strict rules and regulations that promote transparency and integrity. This ensures that all products sold meet the highest standards, and contributes to Dubai's global reputation as a trusted destination for gold trading.
The city is also renowned for its hallmarking system, which involves the application of official stamps on jewelry that certify its purity and credibility. These marks are recognized around the world and contribute to Dubai's reputation as a trustworthy gold trading hub. In addition, the city is committed to ensuring responsible mining practices and sustainable supply chains, which align with the growing preferences of socially conscious consumers.
A large number of gold traders, investors and jewellery wholesalers operate in the sprawling bazaar of shops lining the streets of the Gold Souk. Many of these merchants are from India and other parts of Asia, where demand for the precious metal remains strong. According to some estimates, 20% to 40% of the world's gold stocks pass through Dubai every year.
Visiting the Gold Souk is an intense experience. Some feel confident enough to navigate the crowded streets on their own while others prefer the safety and comfort of guided tours.
The Gold Refinery
Dubai's tax-free status makes it one of the cheapest places in the world to buy and sell gold. Its vast infrastructure of precious metals facilities also make it a popular destination for storing bullion internationally. In addition, its geographical location and extensive air links to Africa give it a legitimate competitive advantage.
Known as "The City of Gold", Dubai has made a name for itself as an international hub for importing and exporting precious metals. It is home to more than 300 retail shops and hundreds of companies, most of which focus on jewellery. It is also a major source of diamonds, pearls, emeralds and semi-precious stones such as rubies, amethysts and sapphires.
The Dubai Multi Commodities Centre free zone (DMCC) provides a business district and ecosystem for companies working in the precious metals sector. DMCC's innovative products and services include DGCX, the world's largest and most liquid gold market; DMCC Tradeflow, a trade finance product; regional gold options trading; and a Shariah-compliant hedge fund product. The company has also established the Dubai Good Delivery Standard, an internationally recognised quality standard for 1kg bars of gold at.995 purity.
A visit to Old Dubai offers a glimpse into the city's rich past, with its wind tower houses and narrow sand-colored alleyways. But the city has also become a favorite destination for money launderers and gold smugglers, according to the United Nations and non-profit groups that track illicit trade. The four-part Al Jazeera documentary series titled 'Gold Mafia' investigates the processes that allow these criminals to abuse Dubai policies, originally designed to facilitate business, to cleanse billions of dollars in dirty cash and tainted gold.
The Diamond Market
Whether you're buying jewellery for yourself or your loved ones, the Gold Souk is an experience not to be missed. But before you set out on your journey, make sure to do some research. It's important to have a good understanding of what you're purchasing and the current market price of gold, which is regulated by the Dubai Central Laboratory. It's usually listed by caratage and per gram, so it shouldn't vary too much from shop to shop.
It's also helpful to have a budget in mind. While the prices may seem high, you're essentially buying at a discount given the market value of gold. Plus, the jewellers are highly skilled and can create unique and intricate designs.
The majority of the shops in the Dubai City of Gold are known for their high-end and luxury jewellery. Brands like Damas, Joyalukkas and Damiani have outlets in the city, with each offering a range of pieces. For those who'd rather invest in bullion, a trip to the Al Etihad Gold Refinery is a must. The company refines and converts bullion into investment-grade bars and supplies both bullion banks and jewellery wholesalers.
The other place to purchase gold is at the Gold and Diamond Park, which is located along Sheikh Zayed Road and next to First Gulf Bank metro station. This modern shopping mall houses roughly 90 jewelry retailers and 110 manufacturing centers. But while it's a much more convenient option, it does lack the authentic charm of the traditional souks.