Business
Buying Nintendo Switch Games Digitally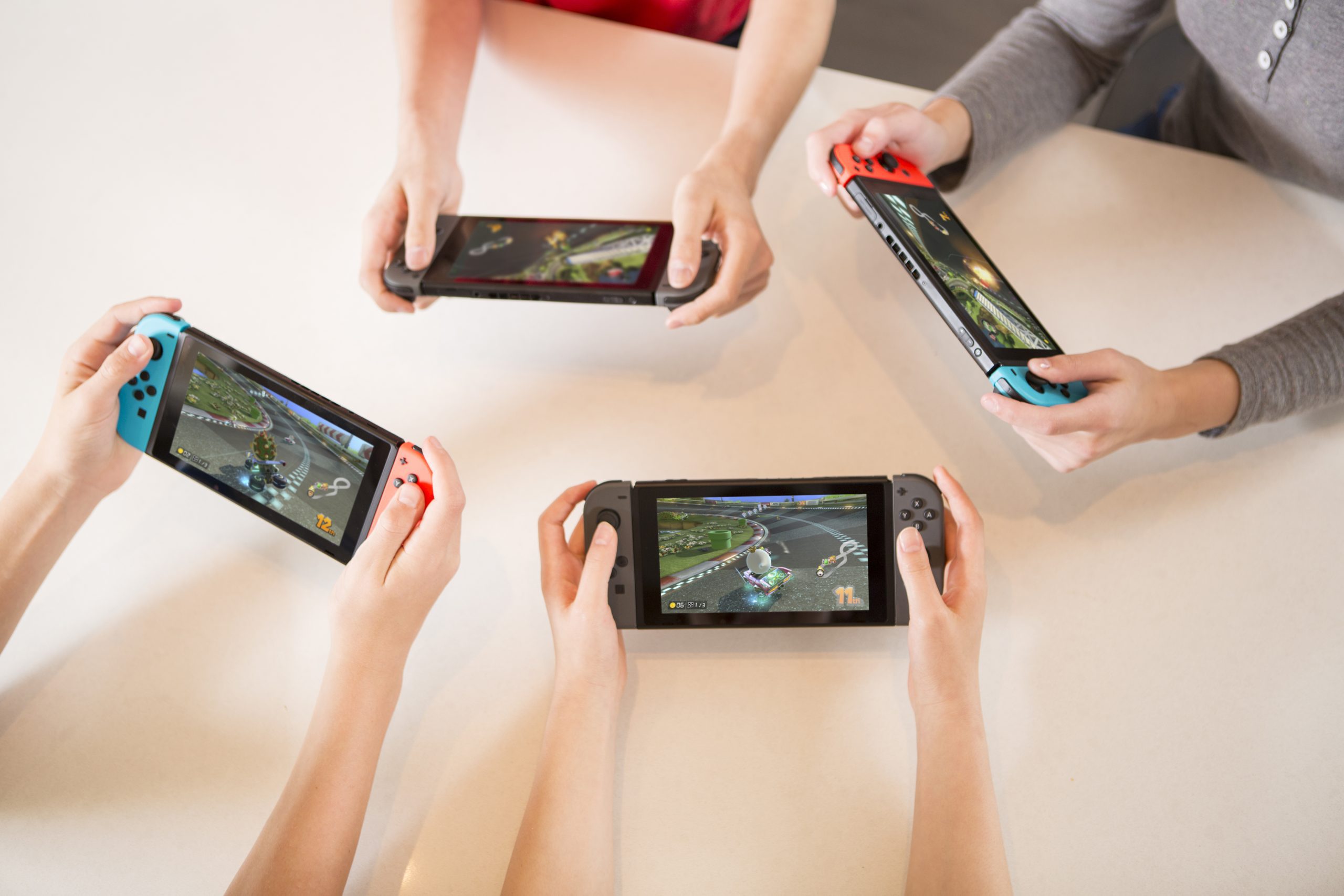 Nintendo's Switch console is a unique take on gaming. Its form factor allows it to transition from handheld to TV-based play with ease, thanks to the Joy-Con controller portions that slide on either side of the screen.
The console also comes with an array of best games that can help break up boredom on a long flight or train ride. Some even include adjustable settings to suit your needs.
Digital Downloads
Buying digital games means they're instantly available. You purchase the game, download it to your Switch moments later, and you're ready to play. You do need to have a decent internet connection for this, though.
Nintendo eShop regularly has sales, which can reduce the price of games considerably. However, physical games are rarely on sale. If you want to be sure you get the best price for a game, it's often best to buy it physically and wait until its initial popularity has died down.
One of the benefits to going physical is that you can share your games with siblings or temporarily swap them with friends. Nintendo doesn't support sharing or selling digital games, though. That's because the games are tied to your account, so anyone with access to that account can play them. This could be an issue if you're looking to sell your Switch or upgrade to another model in the future.
No Physical Cartridges
A big advantage to digital downloads is that you do not have to worry about the physical cartridges. With digital downloads you are able to play games as soon as they finish downloading and updating without ever leaving your couch. Besides the convenience of playing your games immediately, digital downloads are tied to your Nintendo account and you can redownload them whenever you delete games to free up space on your SD card.
The downside to digital downloads is that you are unable to share them with others like you can with physical cartridges. This can be problematic if you have multiple Switch users in your household.
Additionally, digital games require internet access to update and download more game content. This can be frustrating if you do not have access to a fast and reliable internet connection. Luckily, Nintendo offers sales quite often in the E-Shop and you can usually find specific digital titles for cheaper than they are physically.
Instant Access
The Nintendo Switch games comes with a generous 32GB of storage space, but that can fill up quickly if you buy a lot of games digitally. Thankfully, you can add a spacious micro SD card to the system to expand its storage.
The Switch's online service, Nintendo Switch Online, gives players instant access to a library of classic games for a monthly fee. New releases are added regularly.
Some of the games include airtight, brutally challenging bullet hell 2D sidescrolling action in Cuphead by Studio MDHR and entrancing 1930s art and music in the delightful puzzle-platformer Hollow Knight by Team Cherry. Meanwhile, the futuristic anime action of Astral Chain is supremely satisfying to play with its thumping techno-metal soundtrack and vibrant sci-fi world.
The Switch Online service also backs up your save game data in the cloud for easy retrieval, a convenient and hassle-free feature that's great in case you ever lose or damage your console. However, this is not available for all games.
Portable
Many gamers appreciate the hybrid nature of the Switch, a console that works well docked and in handheld mode. But some games work better in one than the other. These include visual novels and platformers that don't require super-precise controls or sprawling open worlds. Games like Tron: Identity and The World Ends With You Final Remix run exceptionally smoothly in handheld mode and are beautiful to behold.
Breath of the Wild is a perfect example of a game that translates perfectly to handheld play. Its massive open world keeps players engrossed for hours and is a joy to play, especially in handheld mode.
Other handheld-friendly games include wholesome, relaxing simulations like Stardew Valley and Wide Ocean Big Jacket. Both have a laid-back, charming look and are perfect for playing while traveling or on vacation. These types of titles aren't as good as the more intense RPGs that can provide hundreds of hours of gameplay, but they're great for casual gaming while relaxing on a couch or in bed.